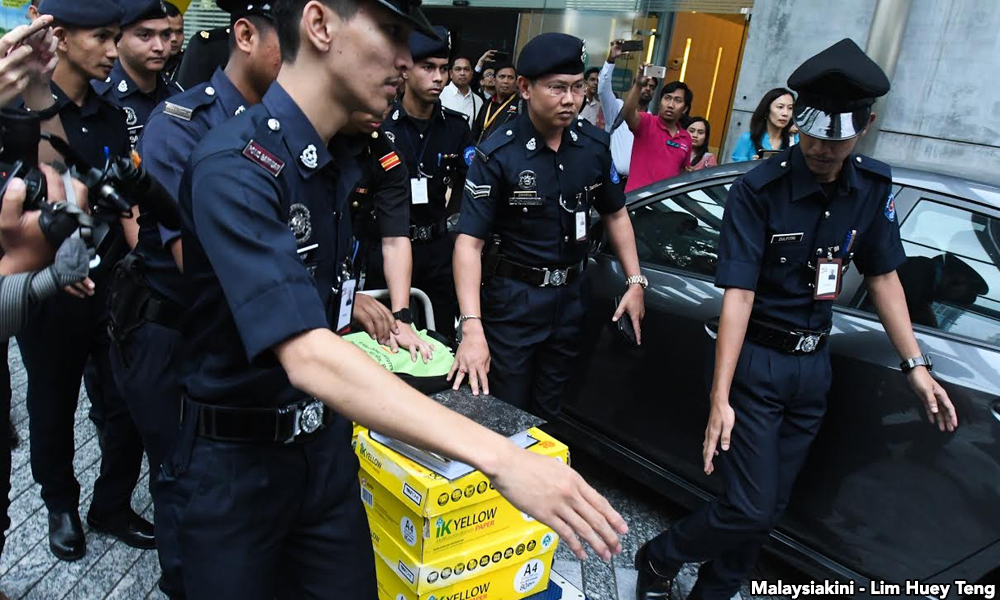 Among the areas that the Malaysian Anti-Corruption Commission's (MACC) will be looking into following its raid at Menara Felda will be the £100 million (RM551 million) agreement related to loss-making Felda Cambridge Nanosystems Ltd.
"The commission is obviously looking into allegations that the high-ranking officer had pressured Felda Global Ventures Holdings Bhd (FGV) to continue the contract with the London-based company, despite losses that it recorded in the past few years.
"Investigations would also serve to establish if the officer involved benefited from cuts from this," New Straits Times (NST) quoted a source as saying yesterday.
According to
NST
, MACC will be investigating
FGV
in six areas for possible misconduct and abuse of power.
Felda chairperson Mohd Isa Samad has been criticised for not commenting on suspended chief executive officer Zakaria Arshad's allegations that FGV's board of directors had approved "
ridiculous deals
", despite the objections of the management executive committee.
Among the deals mentioned are those with Felda Cambridge Nanosystems and another RM300 million to acquire a 30 percent stake in a creamer factory, which is not part of Felda's core business.
'Top official's expenses'
According to NST, the MACC has seized documents that would shed light on several "clearly contentious" issues, which the sources said were linked to, among others, one of FGV's top officials, some of which date back to 2013.
Among the areas of focus include possible abuse of power by the top official who had charged his wife's travels on first-class flights despite not having such entitlement.
"The documents contain the cost that FGV had to fork out all these while to pay for the official's wife first-class overseas trips," the daily quoted one of its sources saying.
MACC has also seized documents related to a condominium renovation project that was said to have been awarded to the same official's crony.
Other documents in possession relate to FGV paying bills for unrelated events.
"They also took away documents that provide the breakdown of the nonsensical payouts FGV have had to make that should not have been done in the first place as it had nothing to do with FGV's business.
"Among them were the dinners thrown that FGV had nothing to do with," the source told NST.
Files dating back to 2011 before Zakaria's appointment could also be investigated, said the source.
According to the report, documents related to FGV subsidiary Delima Oil Sdn Bhd's dealing with Dubai-based Afghan company Safitex Trading LLC are also in MACC's possession.- Mkini