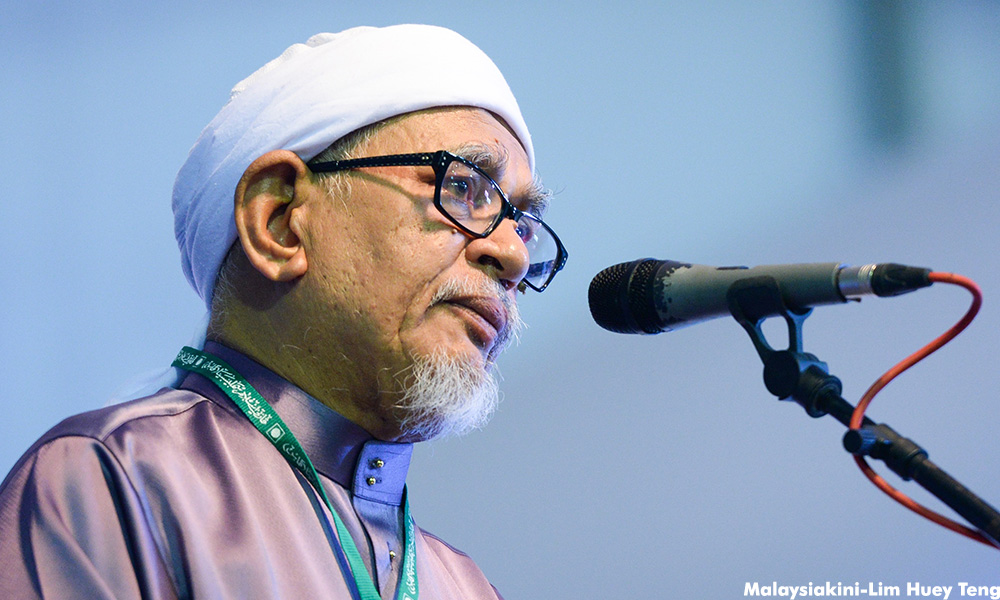 From the fall of the Malaccan sultanate to foreign courts taking on 1MDB, history has taught that foreign meddling in national affairs will only bring detriment, said PAS president Abdul Hadi Awang.
As such, Hadi said those who want foreigners to meddle in Malaysia's affairs for political gain are immoral.
"I am confident that those who invite foreigners to meddle in national affairs simply to win elections, their morals are unfaithful and ungentlemanly," he wrote in an open letter to all political parties today.
Hadi's letter comes two weeks after 1MDB made international headlines again after the US Department of Justice (DOJ) sought to seize an additional US$540 million in assets acquired with funds allegedly misappropriated from the state investment fund.
Hadi said Malaysia's scandals should be resolved internally, regardless of how bad the country's internal systems.
"Don't repeat history to solve our internal problems such as BMF, Perwaja, Tabung Haji, EPF, and most recently the 1MDB issue (which people) happily cheer to be solved by courts in foreign countries.
"Whatever the (courts) decision on our internal problems may be, let our own courts or our people's court resolve it.
"As stupid and cruel as our internal (systems) are, let us bear (the burden) ourselves, and in the end due to our patience, (those who do wrong) will surely repent," he said.
Among the new claims made by the DOJ are that US$620 million allegedly returned by an unnamed "Malaysian Official 1" (MO1) to a "donor" was instead channelled to Penang-born tycoon Jho Low.
Low then allegedly used these funds to purchase a US$27.3 million pink diamond necklace for MO1's wife.
The Malaysian Anti-Corruption Commission (MACC) said they will not be investigating the claim and has passed the responsibility to the police.
The police meanwhile have said they will not interfere with civil cases such as the one brought on by the DOJ.
Besides legal action in the US, the Luxembourg Financial Sector Supervisory Commission last Wednesday fined private bank Edmond de Rothschild 8.985 million euros (RM43 million) for lapses in preventing the alleged laundering of 1MDB funds. - Mkini