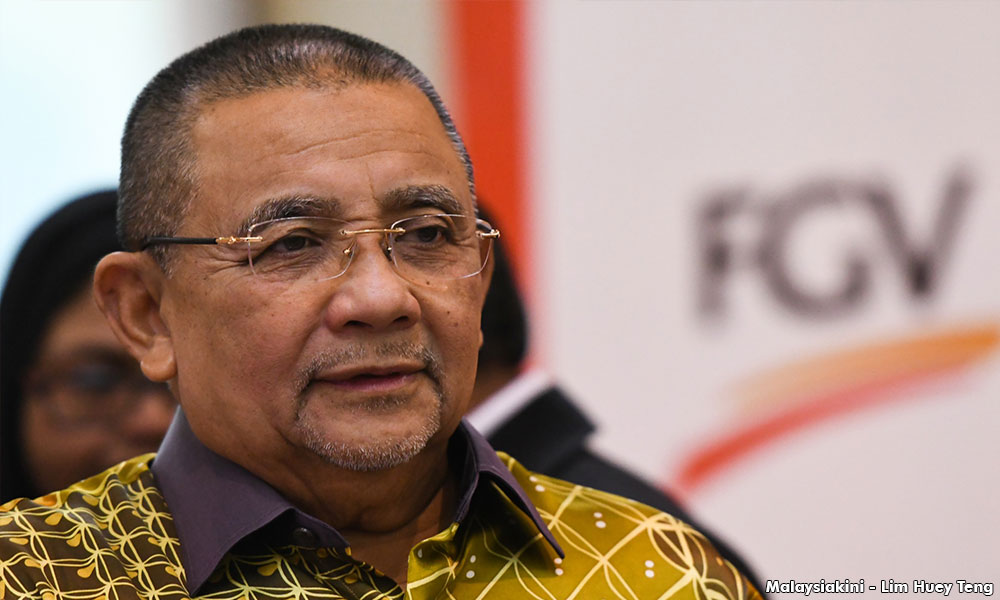 Felda Global Ventures Holdings Berhad (FGV) chief executive officer Zakaria Arshad may have been forced to go on leave but it is FGV chairperson Mohd Isa Abdul Samad who is facing increasing heat.
Mohd Isa had faced sustained protest since the FGV board, under his leadership, asked Zakaria and other executives to go on leave on grounds of violating corporate governance rules.
The latest round of protest came from a group of second generation Felda settlers who today held a press conference calling for Mohd Isa's departure.
"Isa Samad is a burden to FGV. We urge that Felda chairperson Shahrir Abdul Samad replace Mohd Isa as FGV chairperson," said the group's representative Hamaruddin Abdul Aziz at a press conference in Kuala Lumpur today.
Felda owns around 34 percent stake in FGV.
Around 20 settlers were present at the press conference, mostly from Felda Gedangsa and Felda Soeharto in Selangor, as well as Felda Gugusan Palong 1 in Negeri Sembilan.
Hamaruddin said the group is also mooting to submit a memorandum to Shahrir urging him to step up and lead FGV.
Yesterday, Parti Pribumi Bersatu Malaysia (Bersatu) activists also
submitted a memorandum
to FGV demanding that Mohd Isa resign.
The FGV crisis came to fore last Tuesday when the company's board, led by Isa, ordered Zakaria to take a leave of absence.
Zakaria claimed he had
tried to stop
hundreds of millions of ringgit worth of "ridiculous" investments by the board in activities unrelated to FGV's core plantation business, which the FGV board
denied
.- Mkini