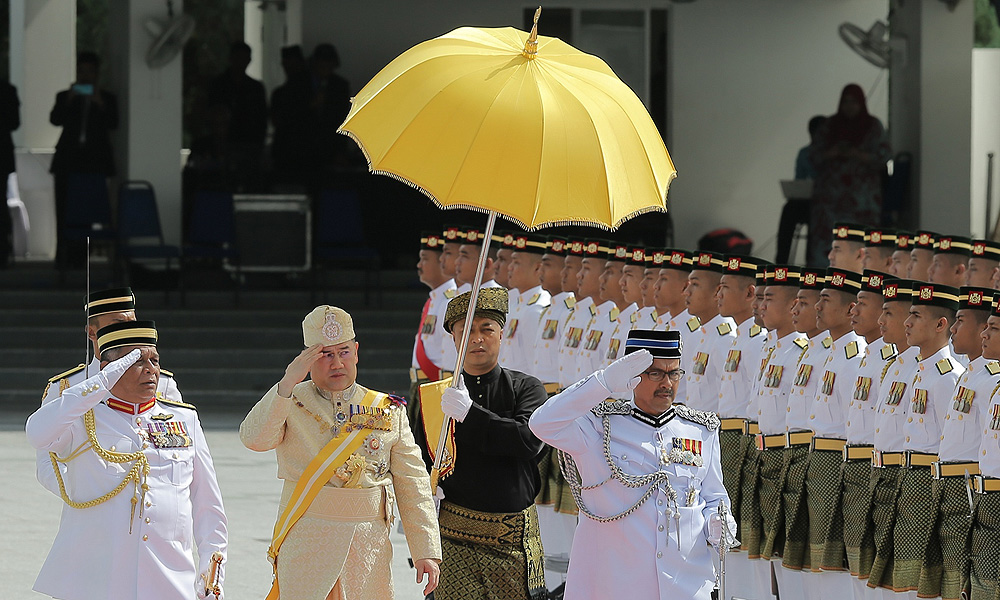 The Yang di-Pertuan Agong, Sultan Muhammad V, performed Aidilfitri prayers at the Federal Territory Mosque, along with over 17,000 worshippers.
His Majesty arrived at the mosque at 8.30 am.
The King was accompanied by Prime Minister Najib Razak, Najib's wife Rosmah Mansor and Deputy Prime Minister Ahmad Zahid Hamidi.
Also present were Defence Minister Hishammuddin Hussein, Minister in the Prime Minister's Department Jamil Khir Baharom, Youth and Sports Minister Khairy Jamaluddin, chief secretary to the government Ali Hamsa and other VIPs.
The prayers were led by Jamil Khir.
After the Aidilfitri sermon, His Majesty exchanged greetings with the worshippers.
In his sermon, Jamil Khir advised Muslims to maintain consistency in practising virtues and to abandon negative attributes.
He also advised them to maintain the manners that a Muslim should cultivate in the context of social interaction and not to over-indulge in entertainment to the extent of impairing the sanctity of the Syawal month.
He said Aidilfitri provided Muslims the opportunity to forge bonds of love through the payment of tithes which, he added, brought cheer to the poor to celebrate Aidilfitri together.
Jamil Khir thanked the tithe institutions in the country, saying they had managed the collection of tithe well.
- Bernama