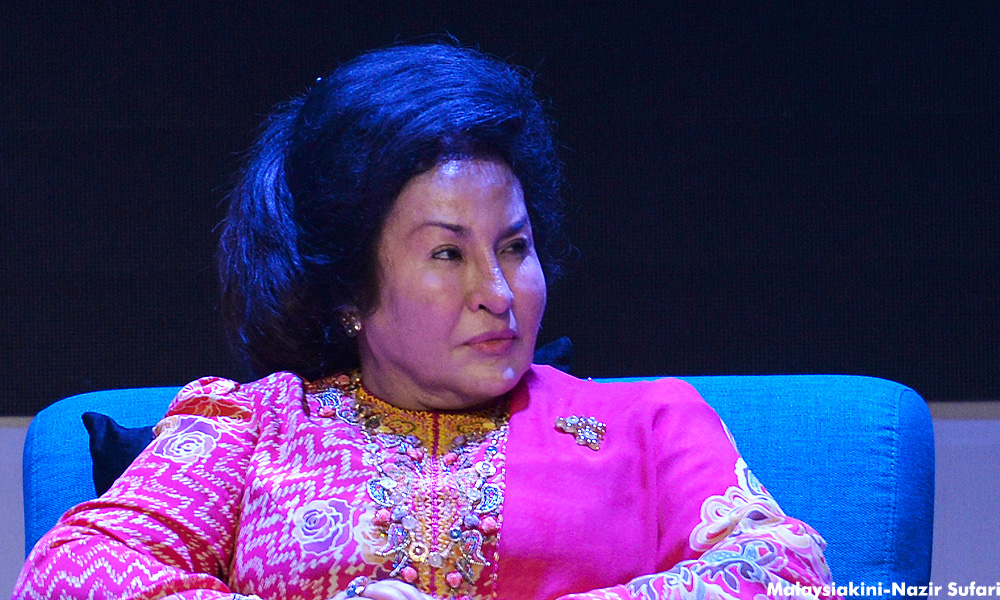 Rizal Mansor has thanked Communications and Multimedia Minister Salleh Said Keruak for exposing the opposition's alleged plan to relaunch a campaign to run down Rosmah Mansor.
"As someone who knows Rosmah, I am saddened by this development," said the aide to the prime minister's wife.
Rizal said despite Malaysia having achieved its independence almost six decades ago, and when her people are mature in politics, the opposition is still using personal attacks to gain political traction.
"In light of this sacred month of Ramadan, I humbly request the opposition to discard such politics.
"Touting themselves as an alternative to BN, they should be debating national policies in a rational manner and put aside bad practices as well as cheap politics for the interest of the people," he added.
Rizal said if the opposition is dissatisfied with Prime Minister Najib Abdul Razak, they should put forth their arguments.
"Don't complain about Rosmah, who is not involved in administrating the country," he added.
Yesterday, Salleh
accused
the opposition of attempting to recycle old stories about the prime minister's wife in order to divert attention from the problems in Pakatan Harapan.
He noted how the opposition coalition is unable to resolve the issue of who should be the prime minister candidate if Harapan wins the next general election.
"They cannot even resolve just one issue, who their leader is and they are hoping if Malaysians start talking about Rosmah the problems plaguing the opposition can be swept under the carpet," he said.
Earlier today, Rosmah
urged
Malaysians not to believe slander and false claims circulated with the aim of toppling a leader, organisation or even a nation.
The prime minister's wife said the perpetrators use social media as their primary weapon for such campaigns.
Meanwhile, Umno's Dengkil assemblyperson Sharum Mohd Sharif said the opposition's plan to target Rosmah was a sign of desperation.
"This shows the opposition is desperate and bankrupt of ideas.
"Due to not having issues to raise, the opposition appears to be at a dead end and are forced to play dirty by launching personal attacks against the prime minister's wife," he told Umno Online.- Mkini