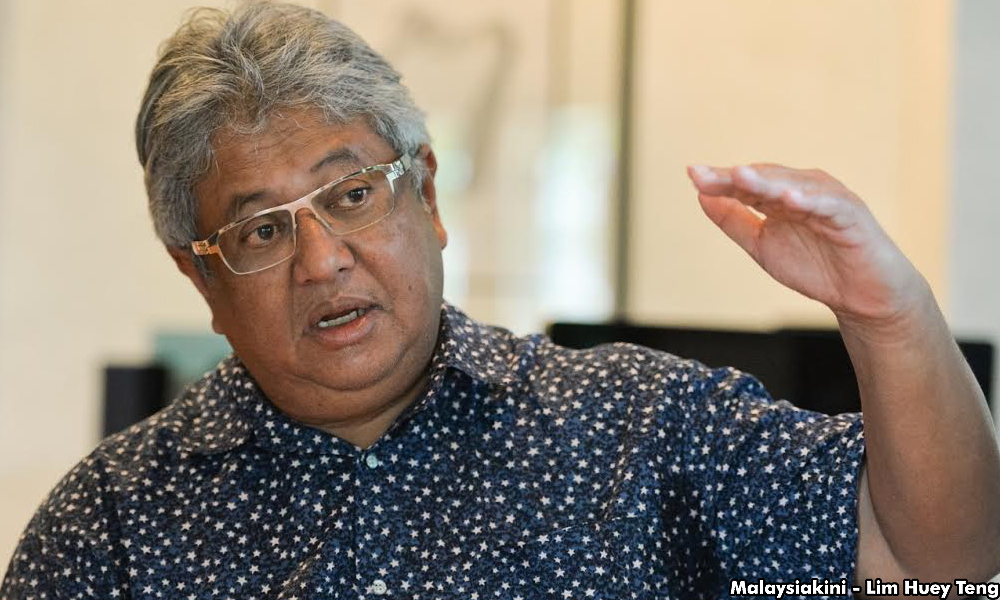 Former minister Zaid Ibrahim defended his criticism of an AirAsia X pilot for asking passengers onboard Flight D7237 to pray as it faced engine issues.
He took aim at PAS central committee member Nik Mohamad Abduh Nik Abdul Aziz and others who had accused him of being against prayers.
"I always pray and not only in times of emergency.
"When the engine of the aircraft shook as if it was coming off, I'm sure all the passengers prayed in their own way.
"But there is no need for the pilot to add to their worry (by asking them to pray)," he said in a blog posting today.
Zaid said a pilot should inspire confidence and asking passengers to pray made it appear as if the situation was very dire.
He then used an analogy of a surgeon and a doctor.
"Take if you are being operated by a heart specialist, then suddenly during the operation, he tells you and your family to pray.
"Does it now show that you could be in a dire situation and could die?
"Is this what we want from your pilot and surgeon?" he said.
"The issue is not about whether people cannot or should not pray but those who are in charge of our safety should not give out worrying signals...," he added.
AirAsia boss heaps praise on crew
Meanwhile, AirAsia Group chief executive officer Tony Fernandes praised the performance of the pilot of Flight D7237 and his crew.
"Super proud of all my crew led by Captain Ibrahim and first officers Vincent and Purser Ruijaruuneglai who did a superb heroic job bringing back everyone safely.
"AirAsia don't make engines and all airlines have engine failures. But when it does happen it takes great pilots and great leadership in times of crisis," he said in a Facebook posting.
Fernandes also criticised some media reports which had tried to paint the crew in a bad light.
"If it was a full-service airline, the pilot would have been a hero. But because it's a low-cost carrier, (the) press and so called experts made wild accusations and forget the heroics of our crew.
"I want to thank the many Australians who have praised AirAsia for all we have done despite all the adverse press," he said.
AirAsia X Flight D7237 was bound for Kuala Lumpur from Perth, Australia on June 25 when it faced engine issues, causing the aircraft to shake.
The flight turned back to Perth 90 minutes after take off.- Mkini