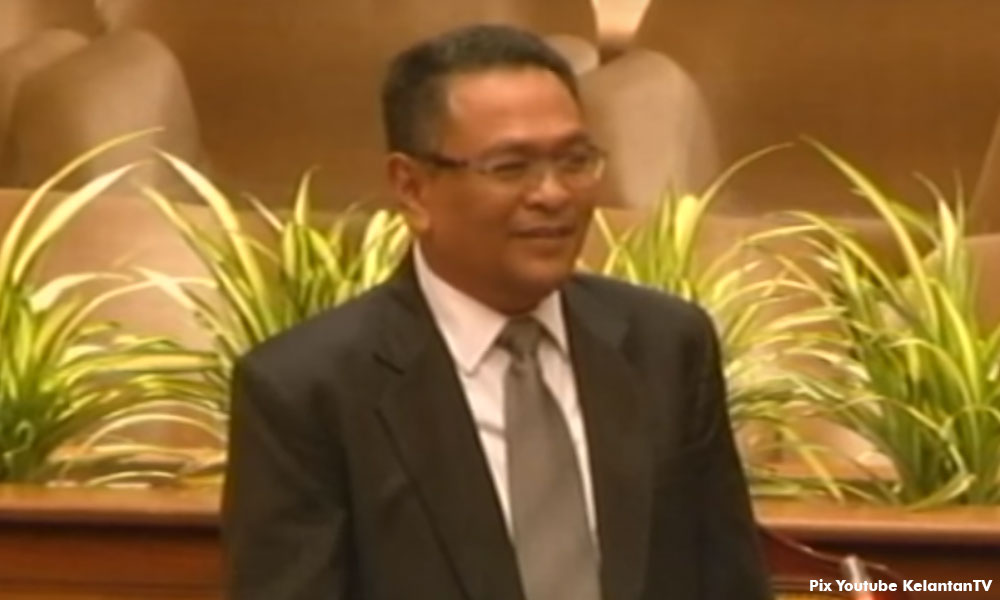 Mat Yusoff Ab Ghani of Barisan Nasional insists he is still the state assemblyman for Nenggiri because Kelantan legislative assembly Speaker Abdulah Ya'kub had erred in declaring the seat vacant, citing his bankruptcy.
He said Abdulah had declared the seat vacant in accordance with Article 31(1)(b) of the Kelantan state constitution which states that an assemblyman is disqualified from holding the post if his bankruptcy status is left unresolved.
"Article 32 of the constitution was not considered. It states that any matter of the disqualification of a member of the state legislative assembly must be decided by the assembly and that should be final," he said to reporters in Gua Musang today.
Last Thursday, Abdulah announced that Mat Yusoff was disqualified as the assemblyman for Nenggiri because he had been declared a bankrupt. He said the Kelantan legislative assembly was notified of the bankruptcy by the Selangor Branch of the Department of Insolvency Malaysia on May 28.
Mat Yusoff said he asked Abdulah for the letter disqualifying him as the assemblyman, but was told that there was none.
He said Abdulah's use of the media to announce the seat as having become vacant was intended to tarnish the image of Umno and the Barisan Nasional.
Asked about his bankruptcy status, Mat Yusoff admitted that he still had an outstanding loan with a bank and was in the process of settling the arrears in instalments.
He said the business debt had been there before he became the Nenggiri assemblymen in 2004 and that he had paid up a major portion.
"I had applied to the bank to defer payments because of the current economic situation and business slowdown. It is not that I do not want to pay. I plan to settle the debt but the bank rejected my proposal. I did not think the matter will go this far and make things difficult for many people," he said.
Mat Yusoff apologised to the party leadership at the central and state levels as well as the Nenggiri constituents, saying that it was a personal problem.
Meanwhile, Abdulah when contacted, said he only announced the disqualification of Mat Yusoff as the state assemblyman after being notified of his bankruptcy by the Department of Insolvency.
"It is unnecessary to send a letter on the matter to him (Mat Yusoff) as only the Election Commission in Kelantan has to be notified," he said.
On Mat Yusoff's claim that Article 32 of the Kelantan Constitution was not adhered to, Abdulah said a special sitting to discuss the matter was not held because it would have coincided with the ordinary sitting scheduled for early next month.
"The sitting early next month will discuss and decide on the Nenggiri seat," he said.

-- Bernama