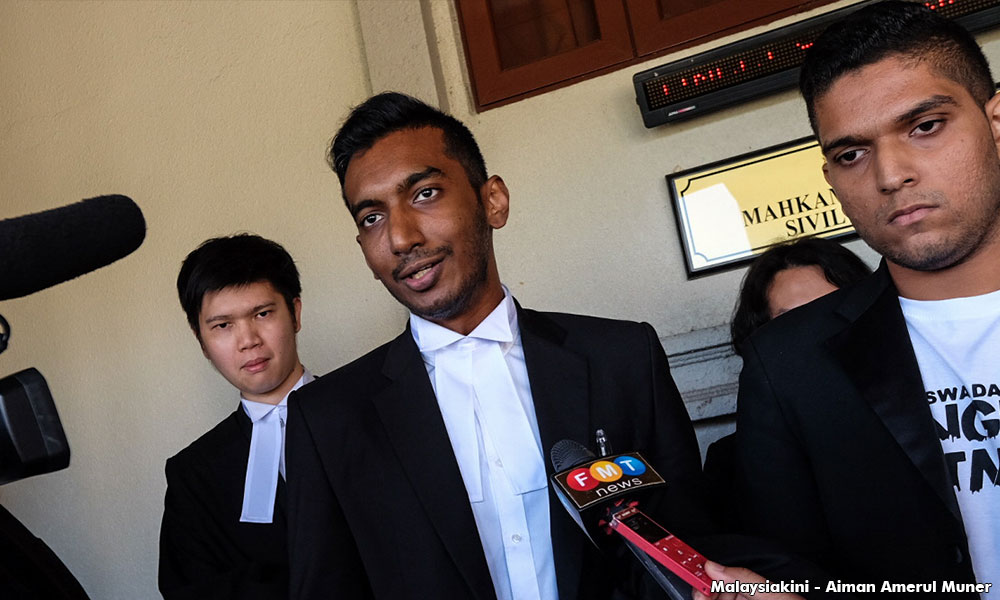 The Kuala Lumpur High Court has given the Federal Territories Islamic Religious Department (Jawi) 14 days to release the details of its officers involved in arresting lawyer Siti Zabedah Kasim during a raid on a transgender
event
in April last year.
Lawyer Surendra Ananth said the decision was made by Justice Faizah Jamaludin who granted Siti's application in chambers this morning.
"The judge has ordered the federal government to provide the names, positions, and particulars of the enforcement officers involved in the arrest within 14 days," he told Malaysiakini.
Surendra said the application was related to his client's intention to file a suit against Jawi over her arrest for allegedly holding a beauty pageant at Renaissance Hotel last April 3.
"The issue is that we don't have the names of the officers involved.
"So this (application) is a pre-action discovery in order for us to proceed with the suit," he told Malaysiakini after the decision was delivered in chambers by Justice Faizah Jamaludin.
In the
originating summons
filed by Mark Law Chambers on Oct 20, Siti had urged the court to order Jawi to provide her with details of the said officers.
At the time, Siti had insisted that the event was a closed-door dinner and not a beauty pageant, but claimed to be ignored by the raiding party.
She also said that the Jawi enforcement officers had abused their powers by taking her to the Dang Wangi district police station. - Mkini