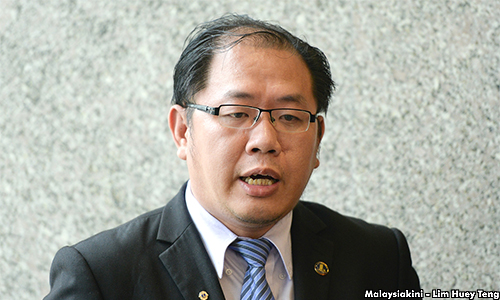 The DAP has lodged a complaint with the National Registration Department (NRD), asking it to investigate claims that controversial Penang-born tycoon Low Taek Jho allegedly possess dual citizenship.
Tanjung MP Ng Wei Aik, who showed up at the state NRD office on Jalan Anson at noon today, submitted a letter on Low, better known as Jho Low, to the department's assistant director Mohd Shamsul Ariffin.
Mohd Shamsul received the letter from Ng and said he would forward the latter's complaint to NRD director-general Mohd Yazid Ramli, who is based in Putrajaya.
"We urge the NRD to probe Jho Low under Article 24 (1) of the Federal Constitution for allegedly holding a passport from West Indies, the Federation of Saint Kitts and Nevis, although he is a Malaysian," Ng said, after handing over the letter to NRD.
The Federal Constitution does not recognise dual nationality and the citizenship of any citizen can be revoked if this law is breached.
Ng was referring to the claim by United States Department of Justice (DOJ) in its latest civil forfeiture
filling
on the alleged misappropriation of funds involving 1Malaysia Development Berhad.
According to the DOJ, Jho Low's signature in his Malaysian passport is similar to his signature in the Saint Kitts and Nevis travelling document.
The DOJ added that the signature was similar to the one found on a letterhead of Good Star Limited, a registered company in Seychelles owned by Jho Low
(photo).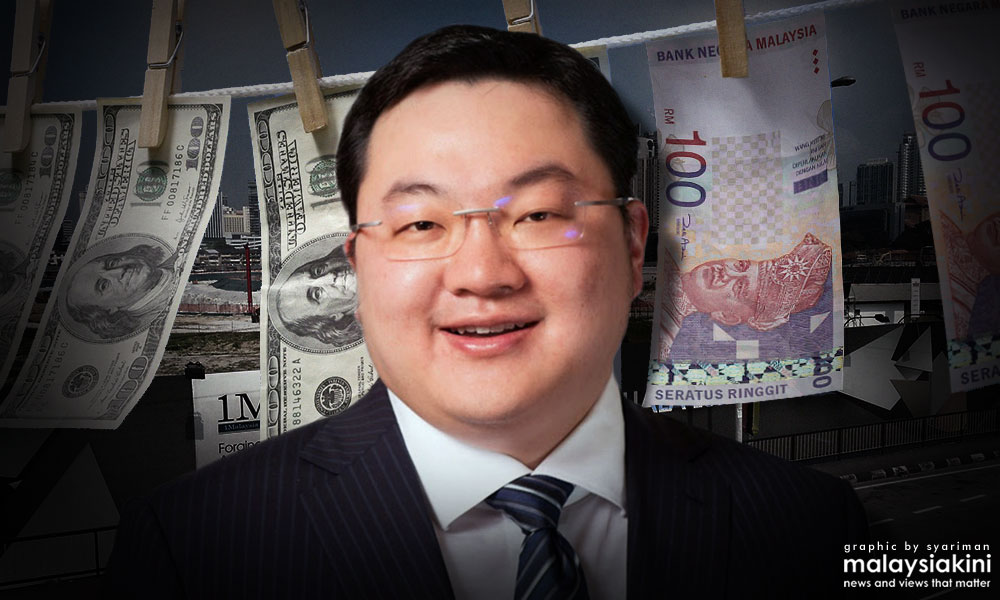 Among other claims, DOJ alleged that Low amassed more than US$1 billion in real estate using funds diverted from 1MDB, which the Malaysian firm has
denied
, saying that there is no proof to back the DOJ's claims.
Meanwhile, Ng recalled that in his parliamentary reply to Kuala Kedah MP Dr Azman Ismail in the last sitting, Deputy Prime Minister Ahmad Zahid Hamidi stated that the federal government can revoke Jho Low's citizenship if he really holds a citizenship of another country.
"If DOJ's claims over Jho Low is true and has a basis, the federal government must act against Jho Low by revoking his Malaysian citizenship as soon as possible," Ng said.
"We hope the NRD, and the Immigration department will probe my complaint soon," added Ng.
He gave the NRD two options to act on Jho Low.
"Either bring him back to face action from the local authorities for his alleged involvement with the 1MDB scandal, if you still deem him a Malaysian.
"If Malaysia does not recognise him as a Malaysian anymore, then revoke his Malaysian passport," Ng stressed.- Mkini