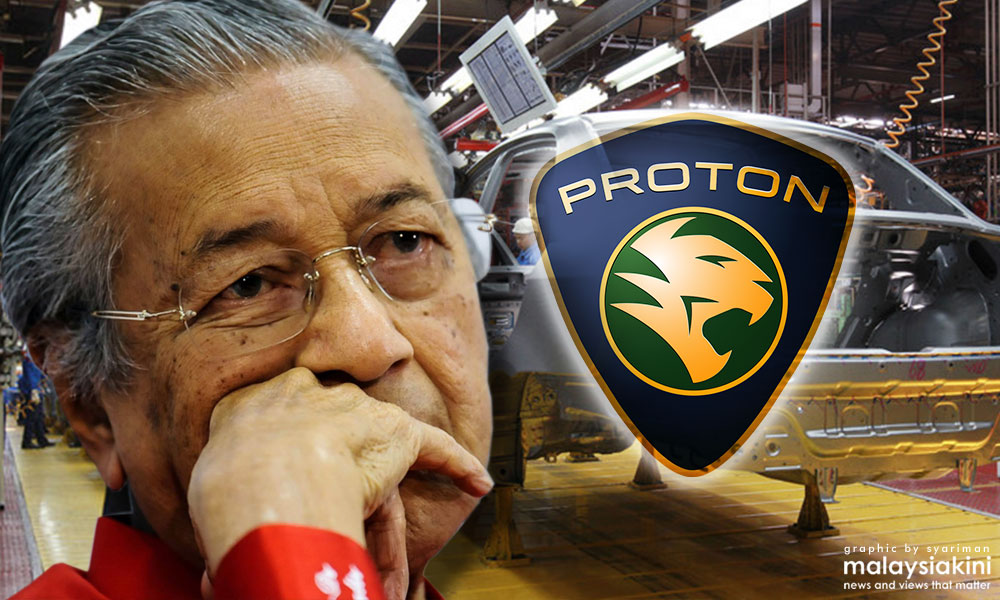 Former prime minister Dr Mahathir Mohamad has revealed a number of his suggestions to improve Proton when he was still its chairperson, but claimed they were rejected.
"I tried to upgrade Proton's engine, but Proton rejected it.
"I also made a pick-up truck. Proton not only rejected it, but disagreed with selling 1,000 Proton Preve which the buyers were willing to change from sedan to the pick-up," Mahathir said in a blog posting today.
His other suggestions included efforts to fit the Campro Proton 1600cc engine with a turbo charger, which he said made it able to drive up Genting Highlands without any problems.
That engine, he added, is even cheaper than the Proton Perdana 2000cc engine, which it equaled in power.
But again, Proton rejected this idea, Mahathir said.
He had previously claimed that he had driven Proton cars on the
windy roads
to Genting Highlands, a popular resort with an average elevation of 1,740m.
Mahathir explained again his visit to Geely Automobile Holding Ltd in China.
"I also visited Volvo in Sweden, Jaguar in Britain, Nissan and Toyota in Japan and Volkswagen in Germany.
"I visited many automotive companies in the world to promote the Proton company. But I failed.
"It seems that others are more successful. Congratulations, I say to them," he said.
Mahathir mused that perhaps he failed because he spoke about buying engines from Geely, as Geely owns Volvo, whose engines he found to be good.
Proton does not have an engine which passes Europe's requirements, he added.
If they had fitted Proton cars with Geely/Volvo's engines, they might have been able to pass Europe's requirements, he lamented.
"Now we can't even sell a single Proton car in Britain and in Europe," he said.- Mkini