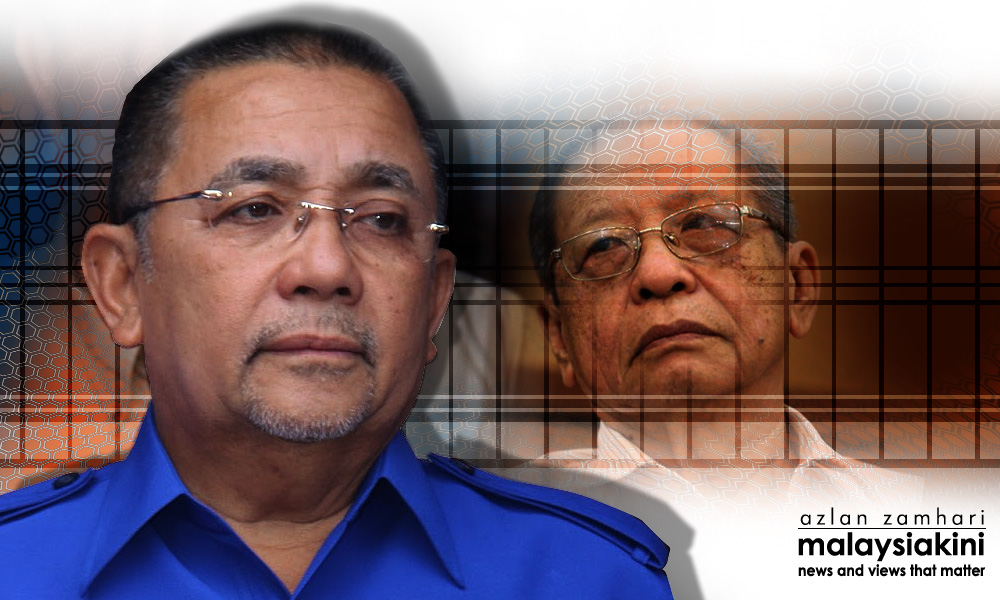 Former Felda Global Ventures Holdings Bhd chairperson Isa Samad should have declined his appointment as the new Land Public Transportation Commission (Spad) acting chairperson and end the game of musical chairs involving top posts of government-linked companies (GLCs).
In making the call, DAP parliamentary leader Lim Kit Siang said Isa can then start an era where only the best candidates will be appointed as heads of GLCs, instead of the "prime minister's closest crony".
"Resigning as FGV chairperson but immediately becoming Spad chairperson is only continuing the fiasco of GLC musical chairs and the farce of the GLC Transformation Programme.
"It is another reason and example of the plummeting public confidence and credibility of the Najib premiership," he said in a statement today.
Commenting further, Lim said the
least Isa could do would be to defer taking up the new post pending an inquiry into his tenure at Felda and FGV which had resulted in the loss of billions of ringgit for some 100,000 Felda settlers.
"This would, in fact, be the greatest national service Isa could render the country.
"I hope Isa would reflect on this proposal. At least he would be able to retrieve some respect in his long record of public service," he added.
Concurring with Lim, NGO Center for a Better Tomorrow (Cenbet) said a move by Isa to decline his new post would not be seen as an admission of guilt.
"On the contrary, it would demonstrate his commitment to uphold integrity and good governance," it said in a statement.
While noting that Isa has yet to be charged or convicted of any crime, Cenbet said that a person holding key positions where public funds and statutory positions are vested should not only be upright and accountable, but also seen to be so.
On the other hand, it also recommended the government to review the practice of moving around key government or GLC office bearers, particularly when involving controversial figures.
"Such a move will send the wrong message about public accountability," said Cenbet.
Prime Minister Najib Abdul Razak had on Monday
announced
that Telekom Malaysia chairperson Sulaiman Mahbob has been appointed as FGV acting chairperson to replace Isa who had voluntarily resigned.
At the same time, he also announced Isa's appointment as Spad chairperson to fill the post vacated by Syed Hamid Albar who had retired earlier this month.
The FGV crisis was sparked after the company's board, led by Isa, moved to suspend FGV chief executive officer Zakaria Arshad and three other executives.
However, Zakaria claimed he had tried to stop "ridiculous investments" advocated by the board totaling hundreds of millions of ringgit.
FGV denied the claim and accused Zakaria of violating corporate governance rules.
Isa and his wife Bibi Sharliza Mohd Khalid was yesterday
grilled
by the Malaysian Anti-Corruption Commission (MACC) for more than three hours, as part of the commission's investigation into alleged graft in FGV. - Mkini