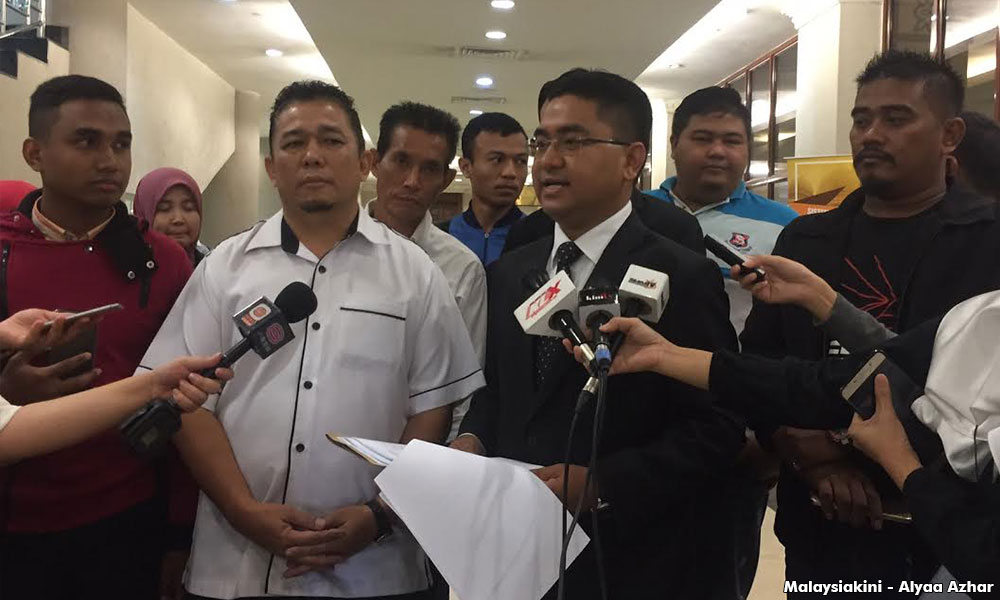 Former Negri Sembilan Parti Pribumi Bersatu Malaysia (Bersatu) chief activist Mohd Anas Sudin has filed his defamation suit against Bersatu president Muhyiddin Yassin.
Anas' lawyer Hazwan Mohd Nor told reporters after filing the suit at the Kuala Lumpur High Court today that Muhyiddin's claim (that Anas was a PKR member) had affected his client adversely.
Hazwan also confirmed that Anas was claiming RM10 million in damages.
Speaking to reporters later, Anas insisted that he was never a PKR member and was instead an Umno and Perkasa leader prior to joining Bersatu in September last year.
"This slander has affected me and the society. There were those who accused me of being a lalang and tupai (unprincipled person).
"I am very disappointed because I was with Umno for 30 years and I sacrificed this when I joined Bersatu. I don't have anything to do with PKR, how could he accuse me of being a PKR member?"
Asked whether there was a mastermind behind his suit, Anas stressed that this was not the case as the suit was about his "dignity".
"My wife is a specialist. (Actually) two of my wives are doctors. My family is known in Negri Sembilan (so) when I was insulted, we felt under pressure.
"My wife who is a specialist is the president of the Negri Sembilan Medical Council, so when her husband was insulted by a well-known political leader, people would be wary to conduct businesses with both her and me," he said.
Anas pointed out how people would believe Muhyiddin more as he was a former deputy prime minister.
"So I am bringing Muhyiddin to court to prove what's the truth," he said.
Anas, in April, had called on Muhyiddin to issue a public apology or face legal action for accusing him of being a PKR member.
He was quoted by the New Straits Times as saying that Muhyiddin had made the accusation outside the Parliament lobby on April 6, a day after Anas held a press conference to announce that he was quitting Bersatu.- Mkini