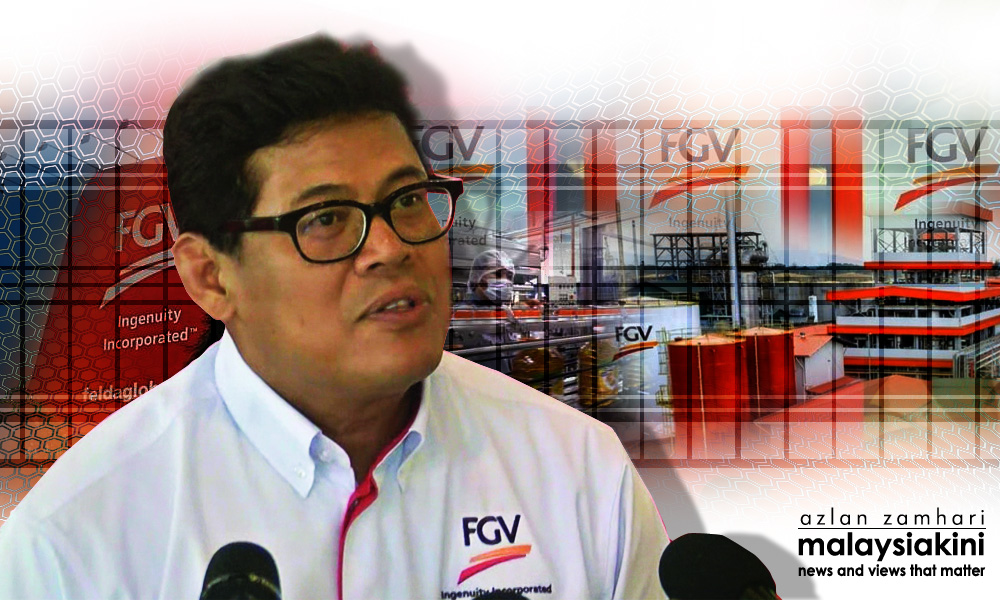 Felda Global Ventures Holdings Bhd (FGV) has asked group president/CEO and chief financial officer Zakaria Arshad to take an immediate leave of absence due to an investigation into payments by a subsidiary.
In a filing to Bursa Malaysia today, the company stated that the leave of absence was pending an investigation of certain transactions by Delima Oil Products Sdn Bhd, according to Bernama.
FGV said however, business would continue as usual.
The company said in the interim, a board executive committee, comprising two directors, namely Omar Salim and Zafer Mohd Hashim, together with the head of logistics cluster Azman Ahmad, would take over responsibilities of the group president/CEO.
The Board has also appointed group financial controller, plantation sector, Aznur Kama Azmir as the interim group chief financial officer.
It said further announcements would be made in the event of material developments on this matter.
Meanwhile, Zakaria, in an online video posting by a local newspaper following an interviewe outside the Felda building here, said he did not expect things to turn out the way it did.
"A board director and the company's security head handed me a letter asking me to go on leave as group president/CEO and I had been relieved of all duties.
"(I will take leave) until the FGV board contacts me," he added.
He also said he did not have a problem if the process is correctly followed.
'I saw it coming (the leave of absence). I did not expect it to get to this stage as the issue is not big. I have to face this openly and defend myself," he added.
Earlier, it was reported by Reuters that Zakaria had refused to comply with the FGV chairperson's request to resign, according to a letter by Zakaria seen by Reuters.
A spokesperson for FGV, the world's third largest palm plantation operator, said that the board had asked for Zakaria to take a leave of absence effective immediately.
In the letter, dated June 5, Zakaria said he had been accused of wrongdoing in payments to a Afghan company that FGV had done business with.
"The chairperson has asked that I resign as president and FGV group chief executive due to accusations that I have violated corporate governance code," he said in the letter.
"The payment process...was approved and implemented by the previous chief executive...I am not guilty of those accusations and will not resign as instructed."
As at 12.04 pm, FGV's share price shed seven sen to RM1.66 with 27.12 million shares transacted. Trading in the share has been halted.
Zakaria was appointed in April last year, replacing FGV's previous chief executive who oversaw a failed controversial deal to buy a stake in Indonesia's PT Eagle High Plantations Tbk.
FGV, under Zakaria's stewardship, returned to profitability in the first quarter ended March 31, 2017, posting a net profit of RM2.46 million in contrast to the net loss of RM81 million in the same period a year ago.
Revenue grew 15 per cent to RM4.32 billion from RM3.76 billion.- Mkini