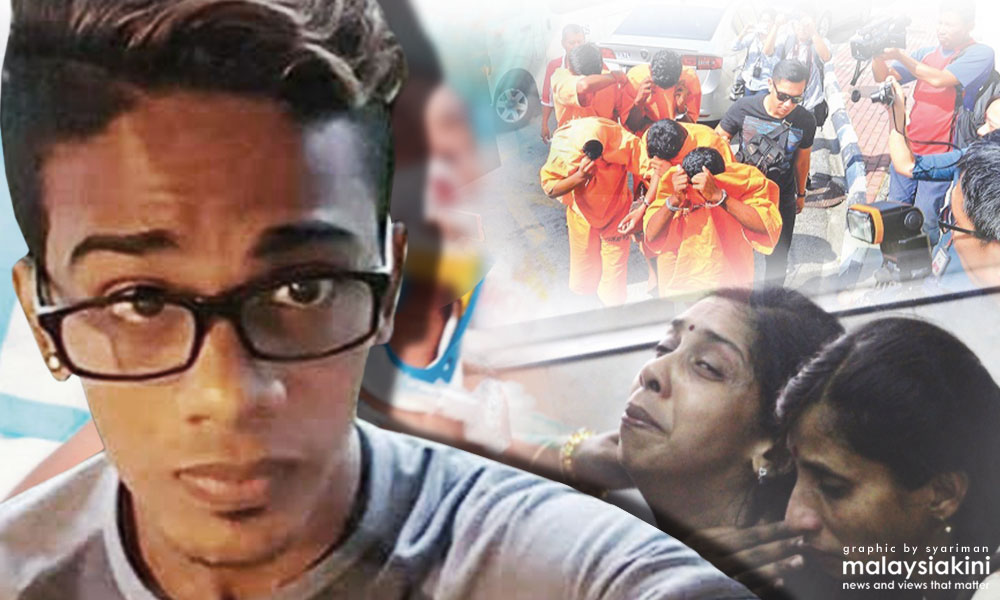 Five teenage boys allegedly involved in the bullying and subsequent death of T.Nhaveen, 18, will be charged with murder in court, said Penang Police deputy chief Roslee Chik.
He said the case was initially classified under Section 148 of the Penal Code for rioting with weapons and changed to Section 302 of the Penal Code for murder.
"The five teenagers arrested will be charged either today or Monday as the investigation papers have been completed and handed over to the deputy public prosecutor.
"Fifteen witnesses, including a doctor who treated Nhaveen had their statements recorded," he told reporters at a media conference in George Town today.
Earlier, he witnessed the handing over of duties for the Penang Crime Prevention and Community Safety Department head to inspector-general of police secretariat international relations head Mohamad Anil Shah who replaced Abdul Rahman Ibrahim, who is retiring.
In the incident early Saturday morning, five teenagers, aged between 16 and 18 years, allegedly beat up Nhaveen and his friend T. Previin, with crash helmets while buying burgers.
N haveen, who died at the Penang Hospital (HPP) yesterday, was found unconscious with serious injuries and burns on his back, and has had a blunt object shoved into his anus.
A post mortem result revealed Nhaveen, who had aspired to be a musician, died of injuries on his head due, believed to have been beaten with blunt objects.
Previn, 19, who was also assaulted, suffered a fractured bone beneath his right eye and is being treated at HPP.
Roslee said police investigations also found the five suspects stayed in the same area and liked to bully and extort their friends and are currently remanded to facilitate investigation into the case of a 24-hour convenience shop employee who was beaten in Jelutong on May 5.
"So far we have only received two police reports on the gang's activities and I ask anyone who have been their victim to come forward and lodge a report," he added.

--Bernama