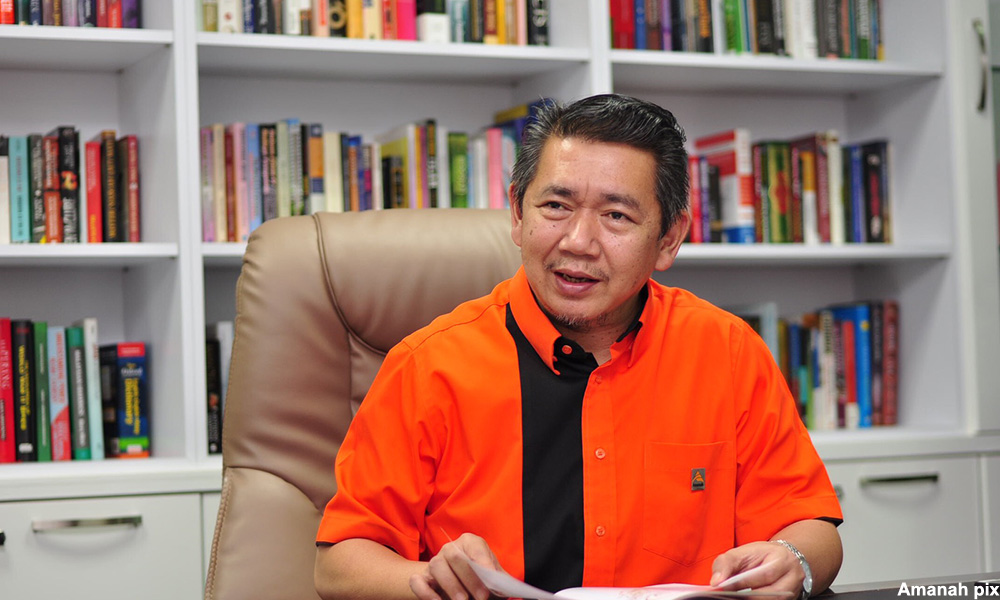 Pakatan Harapan is expected to register its coalition with the Registrar of Societies (ROS) before Hari Raya Aidilfitri, which is expected on June 25.
Parti Amanah Negara (Amanah) deputy president Salahuddin Ayub said the coalition is finalising its organisation and putting the final touches on its logo.
He said meetings will be held next week to finalise the plans.
"We already have the structure of the organisation and now we need to polish the details. Everyone wants to take part to put on the finishing touches.
"We have also chosen a logo but we are asking for some small amendments to the design. Barring any other issues, we will try to register Pakatan Harapan before Hari Raya," he told reporters at Wisma Amanah Negara in Kuala Lumpur today.
Meanwhile, Salahuddin said PKR de facto leader Anwar Ibrahim's name has been constantly bandied about as the coalition's prime minister candidate because of his considerable contribution to the cause.
He was responding to former Bersih chairperson Ambiga Sreenevasan, who urged Harapan to stop raising the issue of Anwar as PM as it is counter-productive.
"We respect the views of individuals and NGOs about Harapan's development...
"Anwar's name is raised because of his contributions since the Reformasi era to form and strengthen Pakatan Rakyat at one time, and after its downfall, we are now rebuilding through Pakatan Harapan.
"We feel his willingness to accept new comrades from Parti Pribumi Bersatu Malaysia shows his magnanimity and his sincerity in fighting for the rakyat's interest," Salahuddin said.
Ambiga earlier said raising Anwar's name as a PM candidate implies that Anwar's goal is only to become PM, and causes conflict among Harapan party leaders.- Mkini