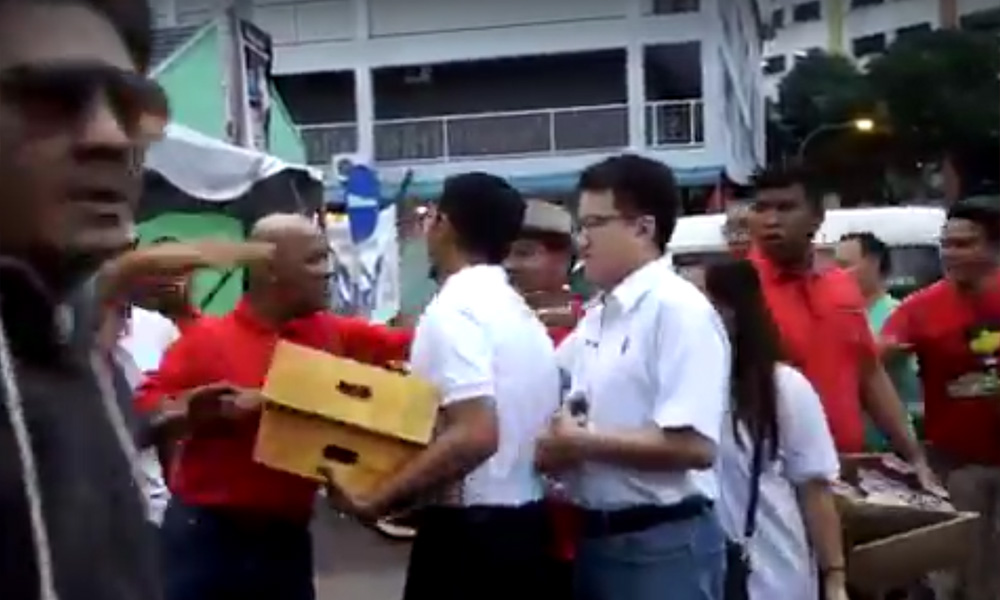 I am not about to play Liew Chin Tong's divisive political game over his distorted allegations. Please
don't drag MCA
into your ruckus with the hawkers.
I have responded to the incident by communicating with the district OCPD, who has since taken action professionally. Let the police conduct their investigation over the cause of the ruckus at the Ramadan bazaar in Kluang.
This is essentially an isolated incident of breach of peace and public order.
Chin Tong has a record of partisan political bickering and seems to enjoy politicising an issue completely out of context and proportion for political gain at the expense of the communities.
I am not surprised if he is not welcomed by some of the hawkers.There have been a few occasions where he faced the rough of the locals.
But having said that, I must emphasise that no one has the right to deter anyone to enter into a pasar Ramadan held at a public place. Hence my conversation with the OCPD.
In 2007, it was my duty as an Adun (state assemblyperson) to voice the legitimate concerns of traders in the town (Kluang), on the suitability of the venue and what are the alternative venues available for pasar Ramadan.
In consequence, some changes were made and rules were set by the state government and the municipal council.
He should know better what was DAP's role then.
I have visited the pasar Ramadan almost yearly ever since, without being embarrassed by the hawkers.
Chin Tong should learn how to reason, not politicise and fan every and any issue.
---
GAN PING SIEU, a former deputy minister of youth and sports, is co-president of the Centre for A Better Tomorrow (Cenbet). - Mkini