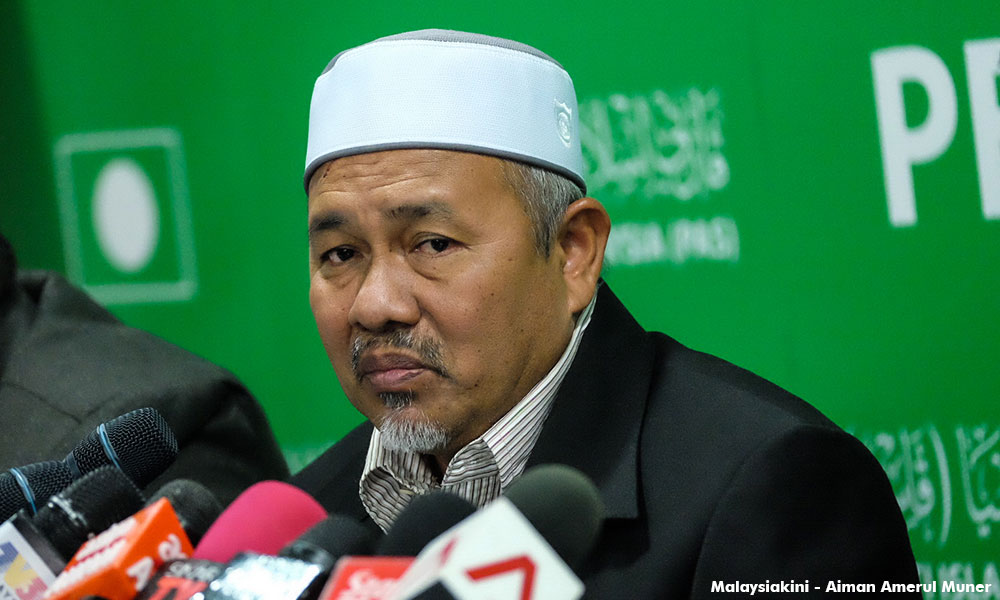 PAS has questioned the purpose of setting up a Royal Commission of Inquiry (RCI) into the foreign exchange (forex) losses incurred by Bank Negara more than two decades ago.
Party deputy president Tuan Ibrahim Tuan Man asked if the real motive is to show there was a scandal of similar proportions to 1MDB during the tenure of former premier Dr Mahathir Mohamad as well.
"... and (despite this) Mahathir remained as prime minister until 2003, so it is also reasonable for Prime Minister Najib Abdul Razak to remain in power despite the 1MDB scandal which has embarrassed the nation?" he added on Facebook
Tuan Ibrahim said if the government is sincere with regard to this RCI, it should also disclose the auditor-general's report on 1MDB which has been classified under the Official Secrets Act (OSA).
"Failing which, the motive of the RCI would be seen as political because Umno considers (Mahathir's party) Bersatu as a threat in the 14
th
general election," he added.
Yesterday, the government announced that the cabinet agreed for an RCI to be formed to investigate the forex losses amounting to billions of ringgit in the 1980s.
The government also claimed that a task force, which looked into the scandal, had found elements of a cover-up.
The announcement came in the wake of the United States Department of Justice's (DOJ) latest 1MDB-related civil forfeiture suit.
Last Thursday's filing put the allegedly misappropriated figure at US$4.5 billion and is seeking to seize US$1.7 billion in assets purportedly acquired using funds stolen from 1MDB.
The document also claimed that businessperson Jho Low had purchased 28 jewellery items for the wife of Malaysian Official 1 (MO1), including a pink diamond necklace valued at US$27.3 million.
Previously, Minister in the Prime Minister's Department Abdul Rahman Dahlan confirmed that MO1 was Najib, but argued that since he was not named, the prime minister was not being investigated.
Najib has denied abusing public funds for personal gain and has been cleared of any wrongdoing by attorney-general Mohamed Apandi Ali.- Mkini