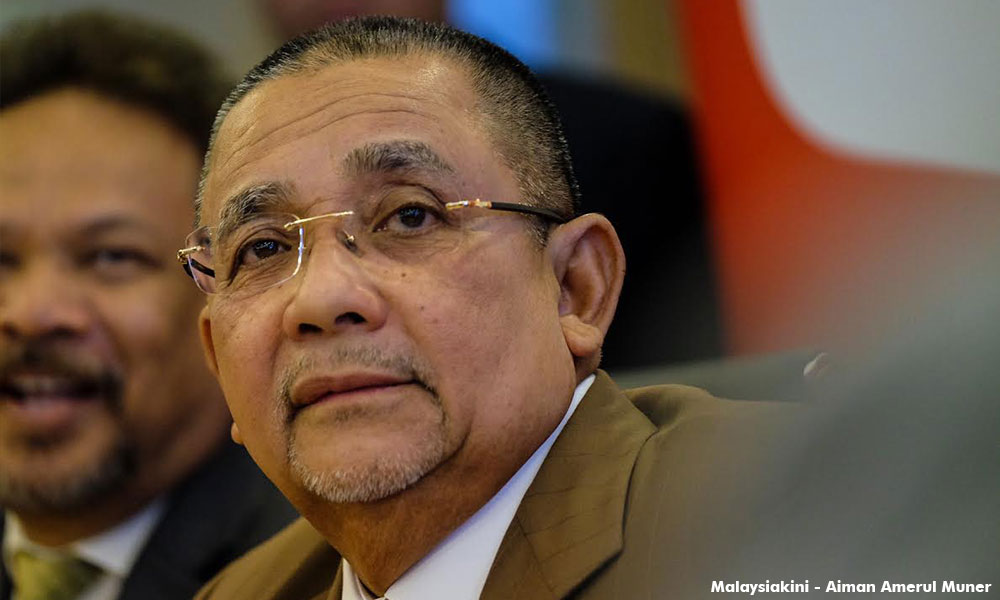 YOURSAY
| 'The Najib solution: cover up the rot and recycle the cause of rot to another GLC.'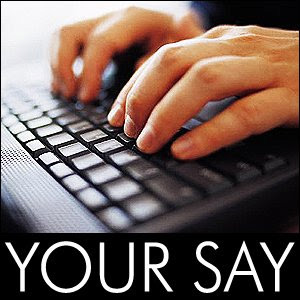 Kim Quek:
Not a word is mentioned of the current Malaysian Anti-Corruption Commission (MACC) probe, as if it is completely irrelevant to the solution to the mountain of mess that has built up and ruined Felda Global Ventures (FGV), another giant of government-linked companies, in a few short years.
MACC chief Dzulkifli Ahmad, we appreciate your serious intent and the hard work put in by scores of your officers to raid the Felda headquarters and to spend a whole day scrutinising and carting away loads of document for investigation.
But what to do, your boss wouldn't give a damn what you are doing. He has something completely different in mind.
This is typical of the Najib solution: cover up the rot and recycle the cause of rot to another GLC, where, in all likelihood, history will repeat itself. In that way, no one will rock the boat, and the boat will sail on in apparent bliss - ever after?
Anonymous #19098644:
Yes, this is the height of absurdity - an official under investigation for abuse of powers and corruption is removed from his post and made the head of another critical and important body, Land Public Transport Commission (Spad).
Vijay47:
Once again, Malaysians are treated to another display of the logic that only Najib can come out with.
First, he assures us that Isa Samad had served FGV in a role worthy of honour and Isa Samad "
willingly resigned
", implying that he was asked to and he agreed.
Why did he resign, since he was doing wonders at FGV? FGV's formal notification to Bursa Malaysia informs that Isa left FGV "to focus on his personal undertakings".
Then he is appointed chairperson of Land Public Transport Commission (Spad), which is indeed a strange way of focussing on personal undertakings.
Meanwhile, wunderkind Idris Jala has speedily finished his audit task, determining that there were only alleged breaches of procedure; we can safely assume his four recommendations would not include charging anyone with "finger in ridiculous till".
Back to Najib, who makes a quantum leap pledge that to uphold the integrity and spirit of impartiality in FGV, the suspension of CEO Zakaria Arshad and friends would stay in force.
Poor Zakaria, looks like your goose is cooked. In palm oil.
Clever Voter:
We know that damaged good cannot be recycled. But outgoing FGV chairperson is savvy and will survive against all odds. There must be something politicians can learn from him.
Appum:
Malaysia is such a paradise for rotten apples. They are not plucked and thrown away but are transferred from branch to branch.
Lb:
FGV is a public-listed company. When the prime minister has to be consulted to resolve problems, it can only mean political meddling in this company.
Where are Bursa Malaysia and the Securities Commission in all these? Do they only govern when prime minister is not involved?
Clever Voter:
A discussion with the prime minister is inevitable. FGV, from the onset, is riddled with political considerations.
Financial losses are mounting, but the people with access to the funds have less than perfect moral standards. It's not only FGV. Many other institutional agencies are suffering a drastic drop in share values.
Indeed, the replacement of the entire board is not good enough. The entire supply chain management has to be privatised, but resistance from greedy rent-seekers will be strong.
Anonymous #40538199:
Why does Shahrir want to discuss with the person who started the problem by appointing person engaged in money politics to helm FGV?
Anonymous 2447961480069542:
They run businesses based on cronyism and Umno politics, and the modus operandi became worse over the years. Now it has finally come to the end, on the cusp of disaster like so many others, including Bank Bumiputera, Proton, etc.
The so-called PM is not a proven business person. So how can he solve the problem in a business-like manner, except to create more problems?
He is an untrustworthy politician. Is there light at the end of the tunnel for Felda and the like? Not with this lot!
RR:
What a pity. Najib's father Abdul Razak Hussein started the Felda scheme for the poor Malays… many even became millionaires through scheme.
But today, the whole scheme is screwed up in a quagmire of selfish and self-interested political leaders.
Anonymous #19098644
: It looks like a straight-forward case, where "pagar jaga padi makan padi". The people appointed to look after the interest of the Felda settlers are allegedly looting the company instead.
Lajib:
What are the independent directors doing in FGV? This is a public listed company - why is the Securities Commission so quiet?
Tikusmati:
This looks like it is not going too far.
The Analyser:
I think Tikusmati is right. This Felda fiasco is so rotten that even Umno cannot deal with the depth of the depravity which is involved.
The inevitable outcome will be that one man will be made a scapegoat (only to be recycled a few years down the track) and then it will be business as usual.
I suspect that everything about Felda is rotten, from the miserliness of the original concept to ongoing corruption and misuse of money.
Felda is a national tragedy affecting thousands of lives. We have come to expect nothing less from the rot that is the Umno government.- Mkini