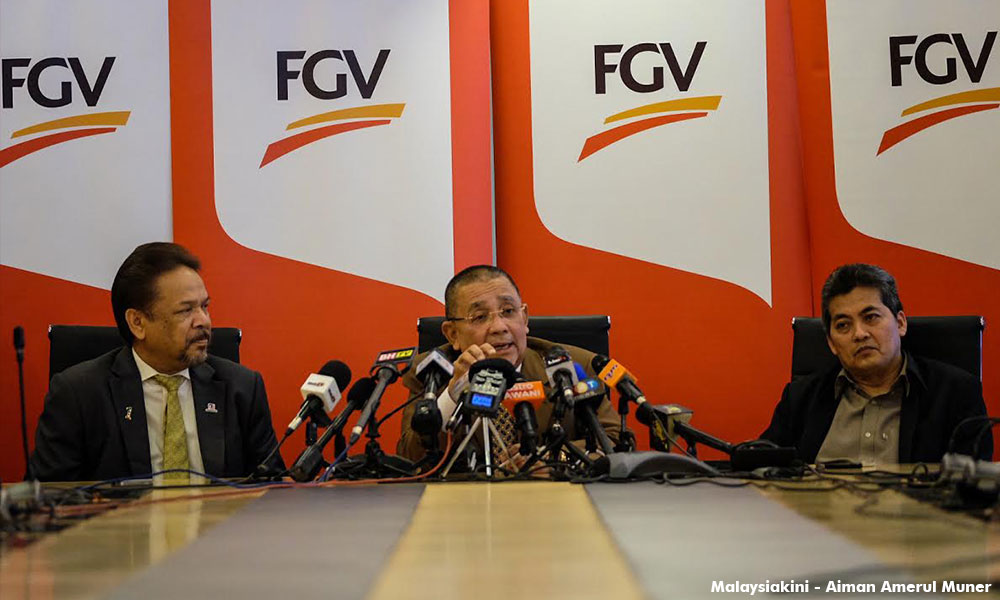 A Felda Global Ventures Holdings Bhd (FGV) press conference became heated when its chairperson Isa Abdul Samad threatened to sue a reporter for asking him to respond to allegations of abuse of power.
The newspaper reporter sought Isa's comment on an article by blogger Raja Petra Kamarudin, who alleged that Isa wanted FGV chief executive officer Zakaria Arshad removed in an attempt to cover up alleged corrupt practices in FGV.
"I will sue you for making this statement," said Isa during the press conference today.
The reporter however responded by saying that the claim was made by Raja Petra, but this failed to placate the FGV chairperson.
"That's Raja Petra's problem. You don't accuse me of it. It is as though you are accusing me by asking the question," Isa shot back.
Raja Petra had claimed that Isa was attempting to get rid of Zakaria as the latter is "too straight" and cannot be made to approve certain deals.
FGV today asked Zakaria to take an immediate leave of absence due to investigations into payments by a subsidiary.
In a filing to Bursa Malaysia today, the company stated that the leave of absence was pending an investigation of certain transactions by Delima Oil Products Sdn Bhd.
Zakaria in a letter dated yesterday, however, argued that the the payment process was approved and implemented by the previous chief executive.
"I am not guilty of those accusations and will not resign as instructed," he had said in the letter.
Zakaria was appointed in April last year, replacing FGV's previous chief executive Emir Mavani Abdullah, who oversaw an attempt to acquire part of Indonesia's PT Eagle High Plantations Tbk.
FGV, under Zakaria's stewardship, returned to profitability in the first quarter ending March 31, 2017, posting a net profit of RM2.46 million in contrast to the net loss of RM81 million in the same period last year.
Revenue grew 15 percent to RM4.32 billion from RM3.76 billion.- Mkini