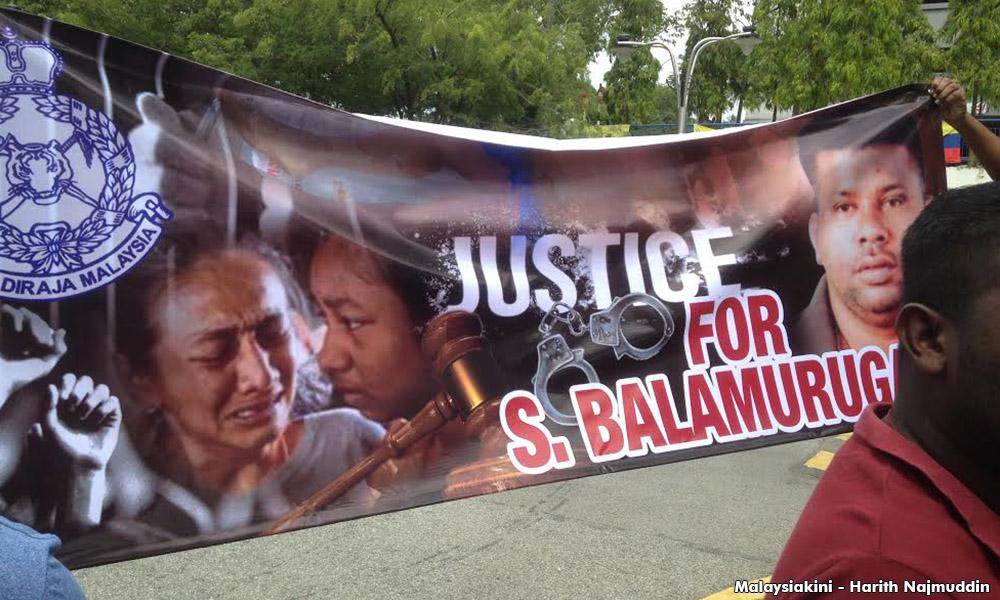 A policeman, who knew death-in-custody victim S Balamurugan since 2011, had joked that the latter should be given a beer.
"Kasi dia (give him) Carlsberg, confirm okay," texted Cpl Mohd Luqmanul Hakim Mukhtar in a WhatsApp group comprising policemen from the North Klang police station.
He had sent the text in response to another message on the condition of the detainee.
The text was read out during the Enforcement Agency Integrity Commission (EAIC) hearing into Balamurugan's death today.
"When your friend is 'dying' (nazak), don't you feel sympathetic?" EAIC chairperson Yaacob Md Sam had asked Luqmanul Hakim.
"Yes.... but as far as I know, he always drinks," replied the policeman.
Luqmanul Hakim also revealed that Balamurugan, whom he first met in 2011 when the deceased was working as a car repossesor, was his informant for car theft cases.
-Mkini