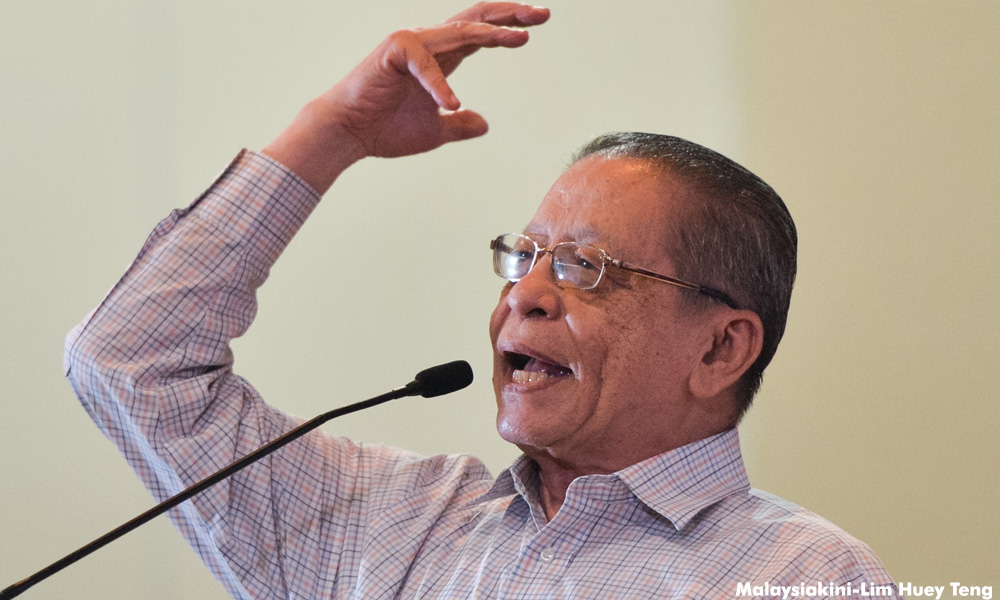 DAP parliamentary leader Lim Kit Siang has called on Prime Minister Najib Abdul Razak to make public, findings of a high-profile taskforce on 1MDB which was founded in March 2015 but
disbanded
after about five months of investigations.
In a statement, Lim said Najib should act to resolve the 1MDB scandal with similar conviction as he had shown towards dealing with the Felda Global Ventures Holdings Bhd (FGV) crisis.
"Najib had said that he wants the FGV crisis resolved within this Ramadan month based on three principles: adhere to laws governing the company; that it should comply with good governance; and that the decision arrived at should be fair.
"Why is Najib not prepared to use these three principles of compliance with the law, the precepts of good governance and fairness to resolve the bigger 1MDB scandal – adding a fourth principle, in compliance with the principles of public integrity and transparency?" he Lim asked.
The move, Lim said, should be done in light of recent allegations by whistleblower site
Sarawak Report
that said inspector-general of police Khalid Abu Bakar should have seen documents related to
purported payments
of RM9.5 million to senior lawyer Shafee Abdullah from Najib for the latter's role as prosecutor for jailed PKR de facto leader Anwar Ibrahim's Sodomy II appeal.
In comparison to the independent report on FGV which was
completed
within a week, Lim said it was clear in hindsight that the 1MDB taskforce had done the most extensive investigations compared to other bodies, including the Attorney-General's Chambers and the Public Accounts Committee.
"The work done by the 1MDB Special Task Force comprising the four Tan Sris must be salvaged and cannot be allowed to go to waste, as the Malaysian public have a right to know whether it had decided on any prosecutions and the details of such proposed prosecutions," said the Gelang Patah MP.
The task force headed by former Attorney-General Abdul Ghani Patail also comprised Khalid, former Malaysian Anti-Corruption Commission (MACC) chief Abu Kassim Mohamed and former Bank Negara governor Zeti Akhtar Aziz.
Among others, it was announced that all reports received pertaining to alleged corruption in 1MDB would be referred to the special task force, including exposes by foreign media outlets such as the Wall Street Journal.- Mkini