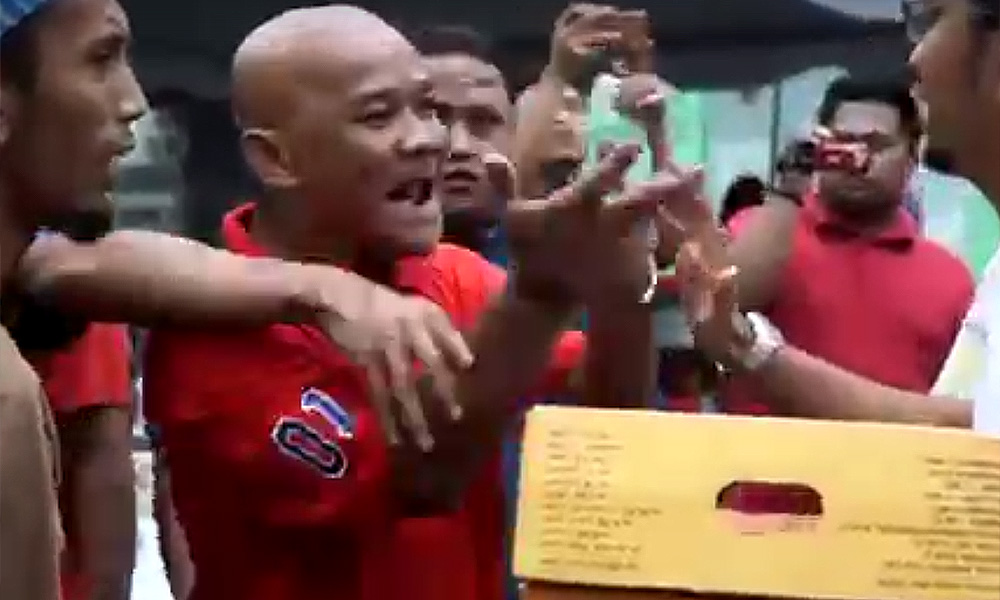 DAP's Kluang MP Liew Chin Tong and his entourage were chased away from a Ramadan bazaar in Kluang yesterday while distributing dates to the public.
This was the second such incident to happen to Liew in three years.
Liew's aide, Sheikh Omar Ali, said the incident occurred at approximately 5.45pm.
"We regret what happened when we arrived at the clothes section of the bazaar.
"We were cursed at, roughed up and chased away by a group of youths.
"One of them was identified as the same individual who had blocked us from entering the Ramadan bazaar in 2014," he said.
At the time, Liew's entourage was
confronted
at a Ramadan bazaar in Kluang, where the same individual repeatedly demanded if he had a letter to distribute items at the bazaar.
Khairul Anwar Rahmat, who was Kluang Umno Youth chief at the time, later criticised Umno members involved in the confrontation and invited Liew to visit the bazaar together with him.
Khairul
resigned
from his positions in Umno due to his role in the bungled Nothing2Hide forum, which saw former prime minister Dr Mahathir Mohamad
hijacking
the stage and attacking Prime Minister Najib Abdul Razak.
In the latest bazaar incident, Sheikh Omar said the distribution of dates had gone smoothly at the food and beverages section. However, they had been confronted by a group of youths when they arrived at the clothes section.
He noted that the clothes section was managed by a different secretariat and that its members had prevented them from progressing further.
In a Facebook video shared by Liew, a man clad in a red T-shirt can be seen yelling at the entourage.
Other secretariat members also asked them to leave.
They were also shouts of "Allahu akbar" in the background.
It was unclear if the secretariat members were affiliated with any political groups.
"The incident is regrettable. The month of Ramadan should not be tarnished with hate, violence and expletives," said Sheikh Omar.
Sheikh Omar said a police report has been lodged over the matter.- Mkini