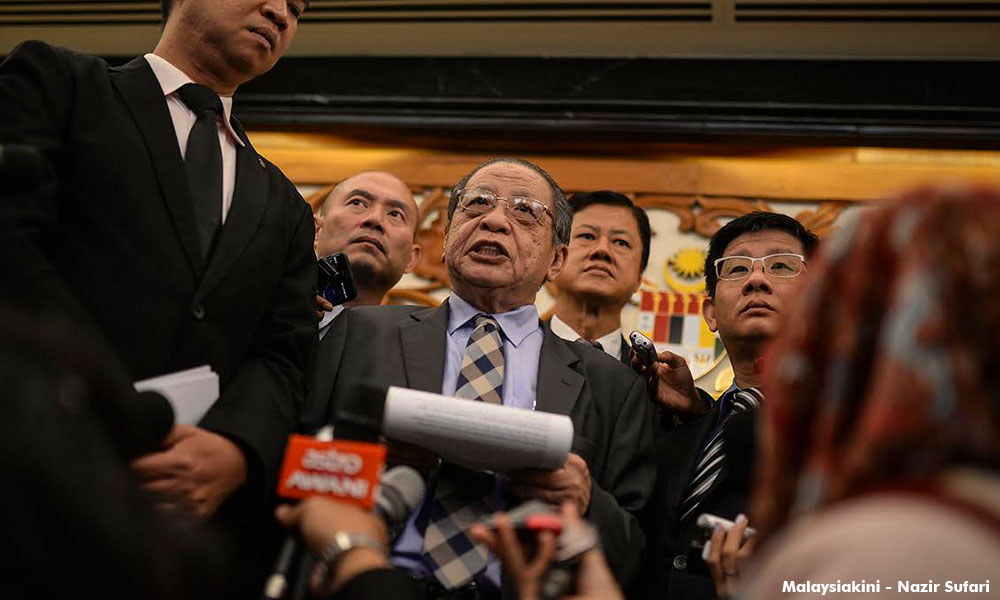 Gelang Patah MP Lim Kit Siang has called for the report by the special task force into Bank Negara's three-decade-old forex losses to be made public, to shed light on a number of issues.
Lim expressed disbelief at the task force's claims they faced difficulty in obtaining evidence from the central bank due to legal
constraints
.
"I am at a loss as to how the Ministry of Finance and Bank Negara can refuse to furnish to the task force the relevant documents required […], as it is formed by the cabinet.
"Is former chief secretary to the government Mohd Sidek Hassan suggesting that there had been Finance Ministry and Bank Negara officials who had refused to cooperate with the task force by refusing to furnish the relevant documents and information?
"Were these Finance Ministry and Bank Negara officials identified in the task force report?" asked Lim in a statement today.
He also questioned why the task force did not call up several key figures including Prime Minister
Najib Razak
.
"There appears to be three important omissions from those who were asked to appear before the task force – the prime minister at the time, Dr Mahathir Mohamad; the present prime minister, who was the defence minister at the time; and the chief secretary to the government at the relevant period, Ahmad Sarji Abdul Hamid."
The DAP veteran said such concerns provides "fresh grounds why the task force report should be made public".
Among those who had been called up included Lim and PKR de facto leader Anwar Ibrahim.
Lim also wanted to view the report to establish if his mention of 1MDB has been included.
"When I was summoned to appear before the task force on May 4 […] I asked whether the cabinet was really interested about accountability and good governance principles.
"I said that the 'real lesson' of the Bank Negara forex losses was the 'failure' of ministers, top civil servants, MPs and the press at the time to 'play their respective role to uphold the principles and accountability and good governance'.
"I asked the task force why everybody in government is now missing the elephant in the room, the international 1MDB scandal […].
"Did the task force make this important point in its report to the cabinet?" he asked.
The task force into the decades-old scandal has been criticised as
politically motivated
, both to allegedly divert attention from the ongoing 1MDB scandal that has sparked action across the world, and to attack former premier Dr Mahathir Mohamad, who has left Umno to join the opposition front.
The task force, which presented its report to cabinet last week, recommended a royal commission of inquiry (RCI) into the issue, with Sidek justifiying the move saying "
closure
" was needed.
Lim said if Sidek was concerned about "closure", then he should likewise be concerned about the present 1MDB scandal.
"The question Malaysians want an answer to is why the former chief secretary and the task force members are totally unconcerned about bringing a closure to the 1MDB scandal, considering the shame and humiliation it has brought to Malaysians and the nation?"- Mkini