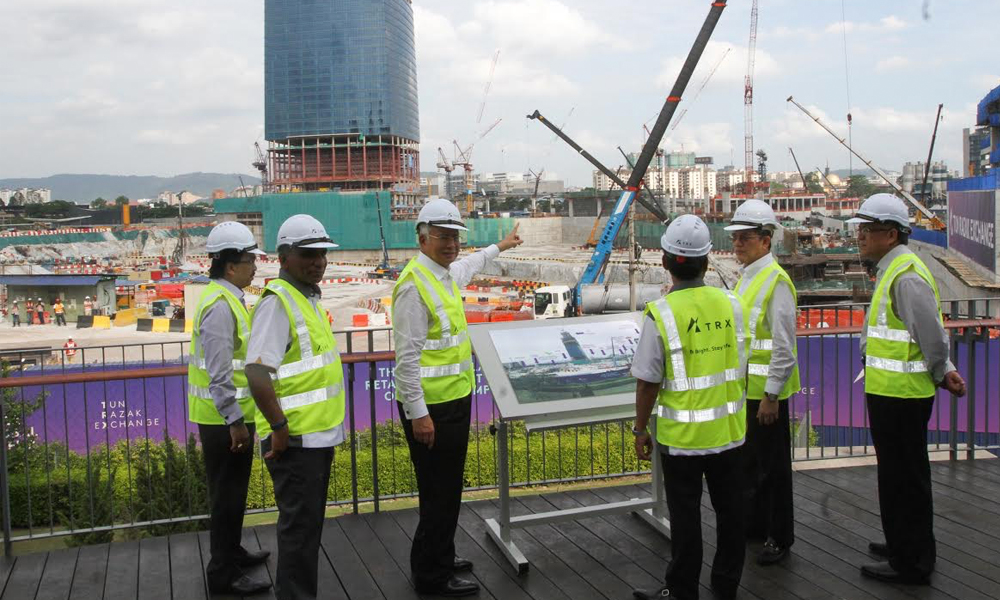 Putrajaya is in no hurry to sell land at Tun Razak Exchange (TRX) and would wait for the best offer, said Prime Minister Najib Abdul Razak.
"Things are going according to schedule and we are not in a hurry to sell the land. We want the best offer and as you already know, many financial institutions are now interested.
"This will be the next central business district for Kuala Lumpur, so this will be a very, very attractive development," Najib said after visiting the TRX site today.
He said that the China Construction Bank (CCB), among others, had expressed interest in the project and hopes to build a tower there.
"I hope other institutions will follow suit... maybe build a six-star hotel here," he said.
While Najib expects TRX to be a financial centre for the region, he said the project will also feature cultural and entertainment attractions as well.
"Ten acres of park land, you can see the park land will enhance the value and lifestyle of this place.
"(There will be) other forms of cultural and entertainment attractions as well, so it is not just about commercial buildings but this will be a kind of centre that will enable you to enjoy the kind of lifestyle that commensurate with a global standard of development," he said.
According to TRX's statement, the project will feature four "Grade A investments", office towers, two five-star hotels, six luxury residential high-rise buildings, a shopping centre and a park.
TRX is expected to be pedestrian friendly and will feature access to the Bukit Bintang shopping district.
Thus far, companies involved in the project are Mulia Property Development Sdn Bhd, Affin Bank, Lembaga Tabung Haji, WCT Precious Development Sdn Bhd and Kumpulan Lendlease.
TRX was once under the ownership of 1MDB, a sovereign wealth fund established by the Najib-administration, that is now the subject of alleged money laundering probes worldwide.
The project was transferred to the Finance Ministry following cash-flow problems faced by 1MDB.- Mkini