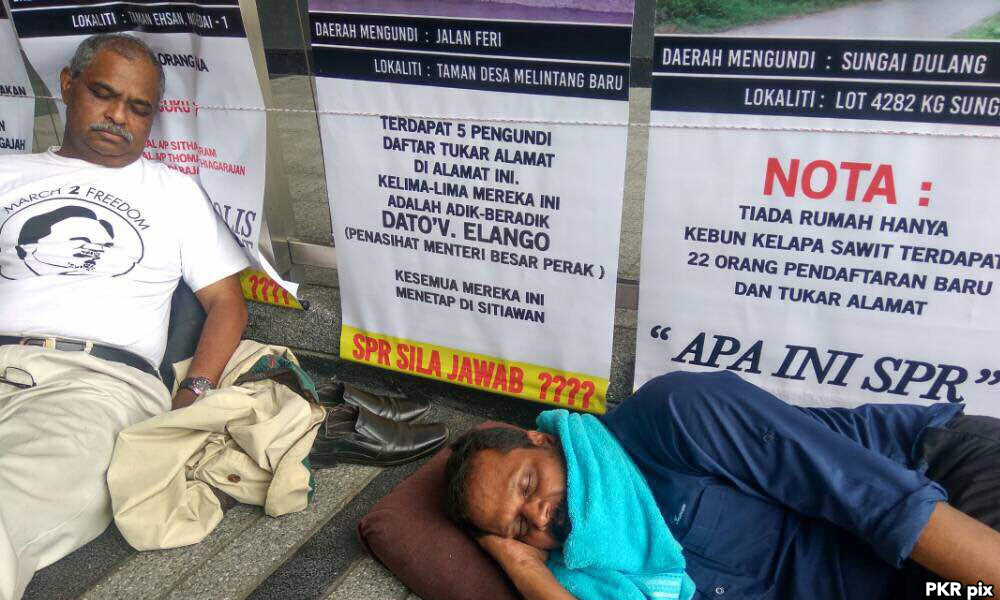 A Perak assemblyperson has been sent to the hospital in the midst of a 48-hour hunger strike to protest the lack of response from the Election Commission (EC) to a number of his queries.
PKR's Hutan Melintang assemblyperson Kesavan Subramaniam had been holding his hunger strike outside the EC headquarters in Putrajaya yesterday when his supporters, concerned about his health, called for an ambulance last night.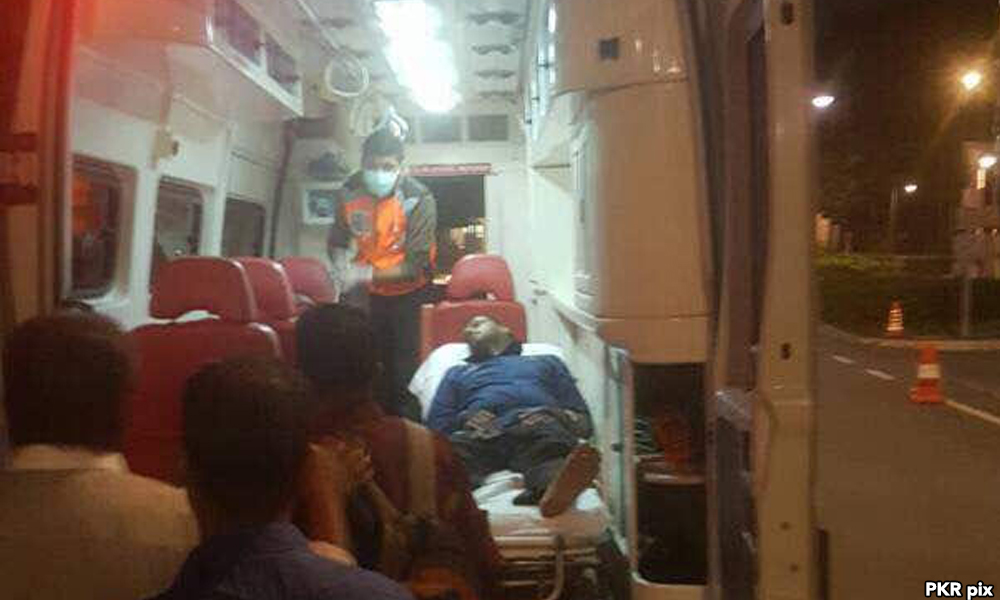 "Around 9pm (last night), several of his supporters, who were with Kesavan, found his health to be in a worrying state and made the decision to call for an ambulance to bring him to the Putrajaya hospital.
"His condition at this time, as we understand, is stable and getting better," PKR strategic communications director Fahmi Fadzil said in a statement today.
Fahmi also said that they have yet to receive any information from the doctor on why exactly Kesavan had to be sent to the hospital.
Kesavan had previously questioned the
sudden surge
of new registration of voters in an area which normally only sees between 150 to 200 new registrations per quarter.
Though objections had been filed against 336 of these allegedly fraudulent voters by the deadline of the objection period on May 22, Kesavan had also attempted to submit objections against an additional 200 voters.
However, the EC had rejected it saying that the objection period had already closed.
PKR urged the EC to respond to Kesavan's concerns and objections, Fahmi said, as the election process including voter registration should be transparent, fair and open to avoid a negative perception.
Kesavan's hunger strike started at 11am on June 22 and was supposed to end at 11am on June 24.
This was his second bid at a hunger strike on the same issue, with the previous one taking place from 8am to 5pm outside the Perak EC office.- Mkini