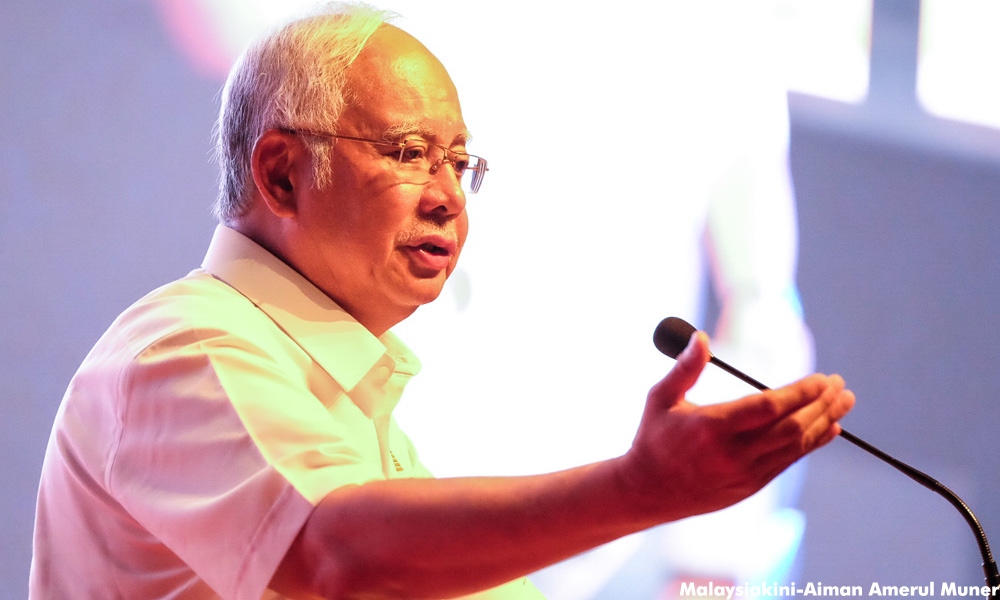 Prime Minister Najib Abdul Razak today said free decoder for a newly launched digital broadcasting provider worth RM199 will be provided to 4.2 million BR1M recipients.
At the launching of terrestrial television (DTT) services, known as myFreeview tonight, Najib took pride at Malaysia being the only country in Asean to provide free decoders for its people.
"Compare to other developed countries and our neighbours in Asean, Malaysia is the only country which prepare free decoder to the people, especially those who need help.
"The government agreed to prepare 2.2 million free decoders, this is an addition of 2 million decoder given by (myFreeView operator) MYTV Broadcasting Sdn Bhd.
"This will make a total 4.2 million free decoders given to households listed as BR1M (recipients)," he said.
myFreeview is a project spearheaded by the Ministry of Communications and Multimedia and monitored by Malaysian Communications and Multimedia Commission (MCMC) to provide digital television and radio broadcast services for free.
Consumer can purchase the decoder from electronic retailers throughout the country.
More than 60 countries around the world had migrated from analogue television to digital broadcast since 2007 while Asean countries targeted to close down analogue television by June 2018, he said.
According to Najib, Malaysia is set to phase out analogue television by June 2017.
He expected 98 percent of the population will have access to myFreeview services by the last quarter of 2017.
Viewers will be able to access to nine terrestrial free-to-air television stations, namely TV1, TV2, TVi, TV AlHijrah, TV3, NTV7, 8TV, TV9, and Bernama News Channel, as well as an additional four RTM radio stations.
Najib said more channels will be added to the DTT service in future.- Mkini