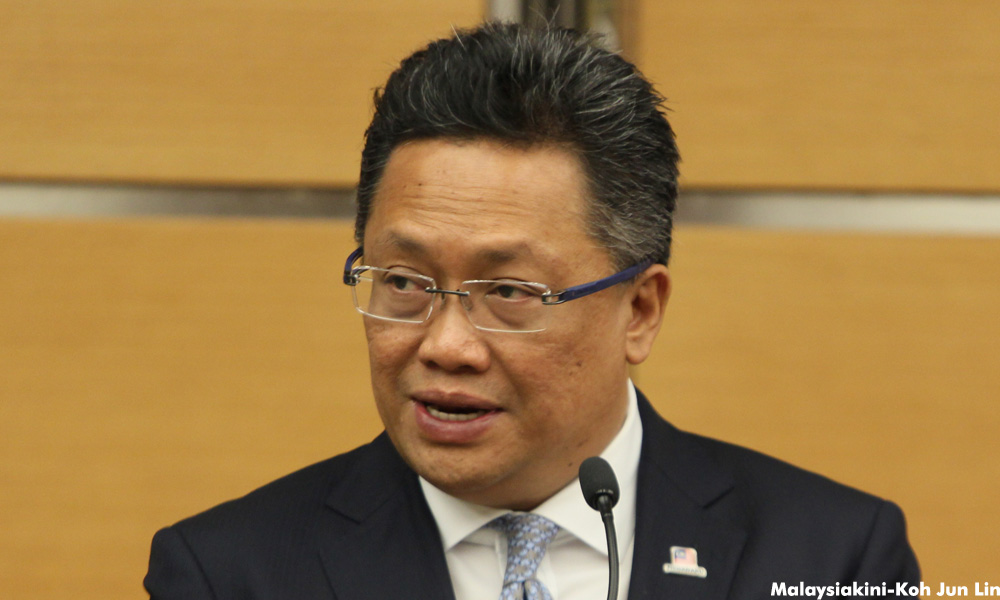 The US Department of Justice (DOJ) has been urged to reveal the individuals who had allegedly filed complaints that had purportedly led to the department's civil forfeiture suits against 1MDB-linked assets.
In a statement today, BN strategic communications director Abdul Rahman Dahlan said Malaysians deserve to know who these complainants are.
"Clearly the DOJ's investigation was triggered by complaints made by certain individuals.
"My suspicion is that these complainants are actually Malaysians with heinous political agenda against the prime minister and the government," said Abdul Rahman in a statement today.
He claimed once the complainants are revealed, Malaysians would be able to see that they are linked with the agenda of Malaysia's opposition parties.
"(Their agenda is) to topple the prime minister and the democratically-elected government of Malaysia," said Abdul Rahman, who is also a minister in the Prime Minister's Department.
Last Thursday, the DOJ revealed an
additional list
of assets - valued at US$540 million - it wished to seize in relation to an ongoing anti-money laundering probe involving 1MDB.
1MDB has claimed the latest DOJ filing does not contain
proof
of their allegations, while attorney-general Apandi Ali claimed the filing
does not
incriminate Prime Minister Najib Abdul Razak in any way.
Meanwhile, Abdul Rahman said the DOJ's allegations must be proven in the court of law before it could be accepted as fact, and claimed as fact that Malaysian investigations had shown that money had not been appropriated from 1MDB.
"1MDB is not a party to the DOJ civil lawsuit. In fact, the assets that the DOJ alleges were wrongfully procured and seeks to seize, were in fact purchased by entities that are not legally owned nor controlled by 1MDB," he said.- Mkini