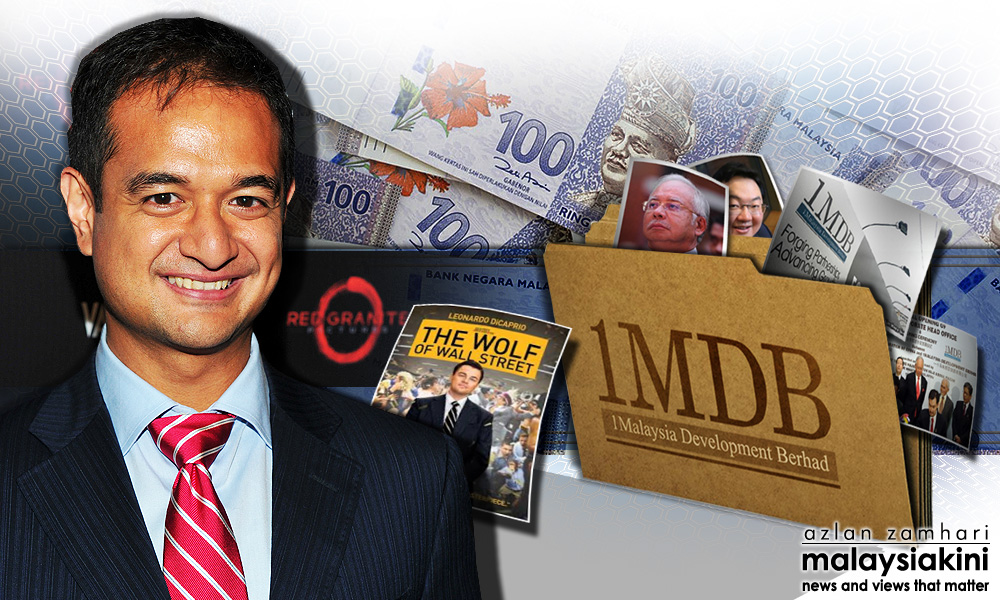 Questions have been raised whether US Department of Justice (DOJ) would seize remake of a movie produced by Red Granite Pictures, a film production company co-founded by Riza Aziz, the stepson of Prime Minister Najib Abdul Razak.
This is according to a report by US-based magazine
The Hollywood Reporter
(THR) published after the June 15 filing of DOJ's
forfeiture civil suit
in relation to 1MDB.
In its report last Thursday, THR questioned if Red Granite's big-budget remake of 1973 prison-escape movie "Papillon" would face the same fate as "The Wolf of Wall Street", "Dumb and Dumber To" and "Daddy's Home" that combined raked in just below US$805 million worldwide.
With shooting wrapped up in December after several months of filming in Eastern Europe, "Papillon" is now in post-production, the magazine reported.
Red Granite was co-founded by Riza Aziz and American film producer Joey McFarland in 2010.
Effectively, THR said DOJ appeared to now be going after an asset not directly linked to 1MDB funds, but something financed by the profits made from assets that are.
While the DOJ's chasing of "The Wolf of Wall Street" may have been eye-opening, its potential seizure of a major film that is still unfinished and still seeking a domestic distributor and release date would surely be another major first, reported THR.
In its third filing, DOJ said "tens of millions of dollars in funds diverted from 1MDB" were used to make "Dumb and Dumber To", which Red Granite came on board to produce and fully finance in 2013, reportedly for around US$40 million.
The DOJ asserted that the money is traceable to an initial tranche of US$238 million in wire transfers made into Red Granite accounts held by Riza and also used to fund "Wolf of Wall Street", with around US$21.5 million sent to the account of the "Dumb and Dumber To" special purpose vehicle, THR added.
Released in 2014 and reuniting Jim Carrey and Jeff Daniels, "Dumb and Dumber To" would earn US$170 million globally.
Red Granite said in a statement that it "remains an active production company, moving ahead to complete postproduction work on its next feature film while developing exciting new projects".
"But the question remains: Will the DOJ broaden its filings again to allege that diverted 1MDB funds were also transferred into the Papillon accounts?" asked THR.
"Were the DOJ to find that any of Papillon's funding originated from revenues of The Wolf of Wall Street, Dumb and Dumber To or Daddy's Home, the film could also appear to qualify for inclusion in the record-breaking forfeiture claim."
Elaborating further, the magazine added, although the "Wolf of Wall Street" earned almost US$400 million, much of the success of Red Granite's biggest hit came internationally, where most of the territories had been presold.
"Sources, therefore, have indicated that the film wasn't quite the instant profit-making machine for the company that it might first appear to be, suggesting that was why Red Granite required significant further investments to fund its subsequent slate, backing up DOJ allegations that it dipped into 1MDB funds again," THR reported.
But in financing "Daddy's Home", the DOJ asserted that proceeds from the distribution of "Dumb and Dumber To" were used, transferred between accounts at City National Bank before being wired to Paramount, it added.
The rest allegedly came from a loan from Morgan Stanley, which was itself raised thanks to a previous loan with Union Bank that had been "secured with distribution proceeds owed to Red Granite from its production of The Wolf of Wall Street", reported the magazine.
The magazine said the industry eyes will no doubt be turning to the company's only remaining film in production.
Malaysiakini is unable to independently verify the report.- Mkini