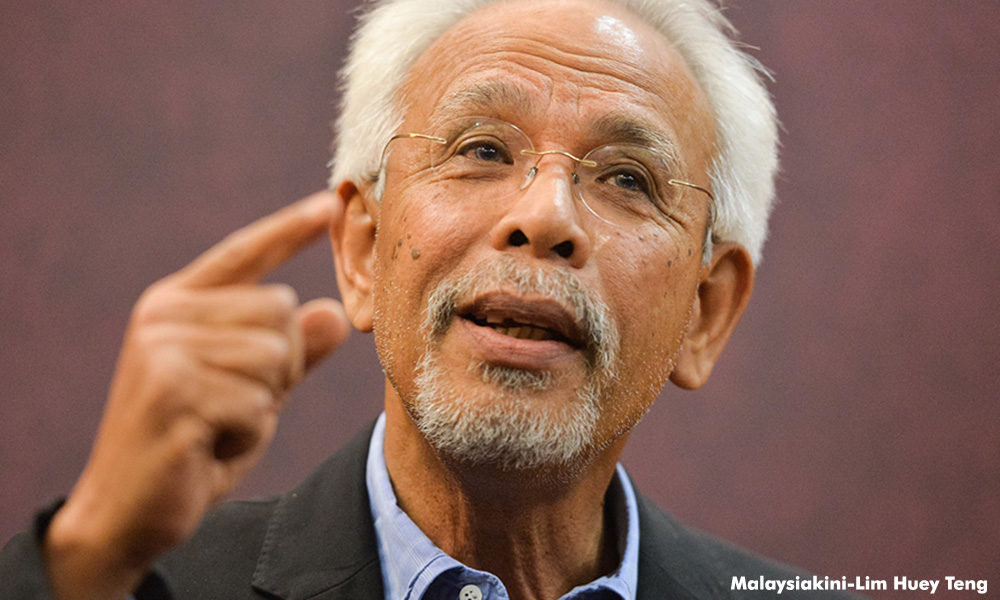 Felda Global Ventures Holdings Bhd (FGV) needs to restore investors' confidence following its open-spat, says Federal Land Development Authority (Felda) chairperson Shahrir Abdul Samad.
He believed the tussle between FGV Chairperson Mohd Isa Abdul Samad and group president/chief executive officer Zakaria Arshad could potentially harm settlers and sentiment in the market.
"There is no confidence. FGV must take the step to restore market confidence in the company.
"That is why, in my view, (we) must solve the matter fast and not delay it," he told Bernama today.
Shahrir said the problem could, in turn, affect the income and interest of settlers who supply oil palm fruits to FGV.
Zakaria was forced to go on leave last Tuesday as the group began to carry out investigations into a number of transactions undertaken by its subsidiary, Delima Oil Products Sdn Bhd.
Besides him, group chief financial officer Ahmad Tifli Mohd Talha and two others have also been suspended, with immediate effect.
Shares of FGV fell seven sen to RM1.66 at 12.04 pm on the same day with 27.12 million shares traded before trading was halted at 12.05 pm.
Trading resumed at 2.30 pm with shares dipping further before closing the day at RM1.62 with 96.74 million shares transacted.
FGV shares closed on Wednesday at RM1.66 and ended one sen easier at RM1.65 on Thursday with 15.07 million shares changing hands.
Shahrir said Felda, as the biggest shareholder holding 33 percent interest in FGV, hoped the investigation could be done thoroughly, in a fair and transparent manner, as it would indirectly have an impact on the agency.
"So far, we have not seen the effect from this issue. But, as a company, FGV must continue to be efficient as its profitability meant more dividends for us (Felda)," he said.
Shahrir pointed out that Felda had invested a huge amount of ringgit in FGV and the return from that investment was one of Felda's income source.
He said the main source of income was the leasing of Felda land to FGV where the agency received a fixed income of RM250 million per annum and 15 percent of the profit.
"Hence, its profitability meant a lot. So the leased plantations must be well-managed by FGV to get higher returns. It means, we (Felda) depend on FGV for our income," he explained.
At the same time, Shahrir pointed out that the move to include three representatives from Felda in FGV's board would be a great uplift to sentiment, thus boosting the latter's share price and investors' appetite.
He said the absence of the representatives in FGV made it hard for Felda to get the latest updates on the group.
"We don't have a representative to act on Felda's behalf. No one to report to Felda or convey our stance and all. So far, I have not received any response from them (FGV). Maybe, I have to do follow up action," he stressed.
Defending Felda's proposal, Shahrir said the government agency knew what was best for FGV as it was closely involved in the palm oil industry.
"We know FGV because it belonged to Felda before it was listed," he said.
Incorporated as a private limited company in 2007 and operating, initially, as the commercial arm of Felda, FGV was listed on the main market of Bursa Malaysia Securities Bhd on June 28, 2012.
FGV made an impressive debut at RM5.39, for a 84 sen premium, over its offer price of RM4.55.
Dubbed as the world's second largest initial public offerings (IPO) after Facebook Inc, the float raised US$16 billion and attracted global attention.
It was the largest IPO in Malaysia after Petronas Chemical Group which made its debut in November 2010.
It also marked an important milestone for the nation, especially Felda settlers.
- Bernama