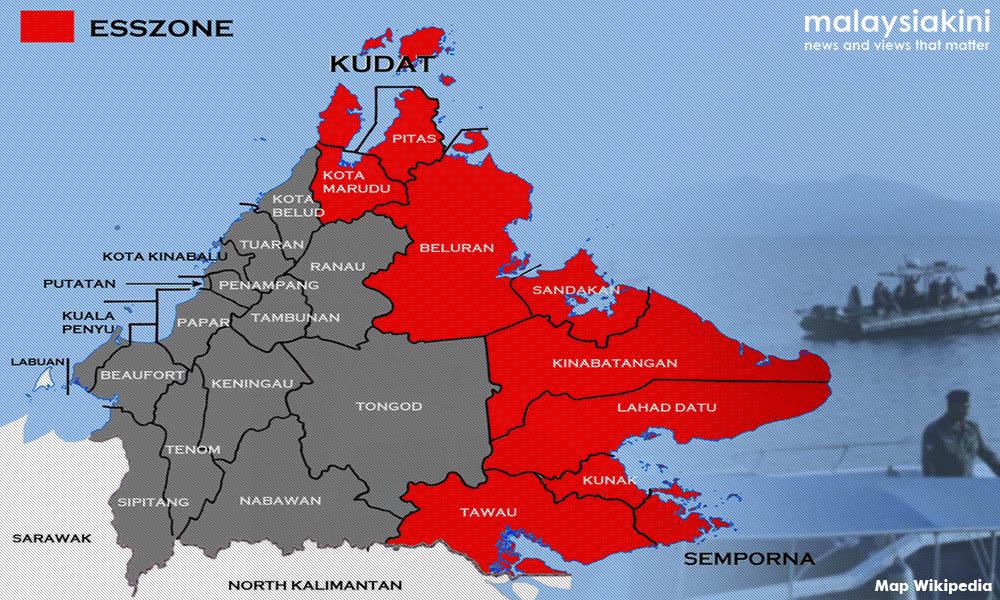 Police have stepped up operation in the Eastern Sabah Security Zone ( (ESSZone) in conjunction with the festive season to curb crime, including smuggling of migrants.
Sabah police commissioner Ramli Din said patrol in the ESSZone area had been enhanced in view of its potential to be used for smuggling of illegal immigrants in and out of the country.
"So, we are prepared for any possibilities that could stir security issues, like boat incidents and cross-border crime.
"Meeting with district police chiefs in ESSZOne has been held and preliminary measures were discussed to further strengthen monitoring, especially in the state waters from infiltration by criminals," he added.
He told this to reporters in Semporna after handing over of contributions to about 80 members of the security force based in Pulau Mabul, Kapalai and Singgahmata Reef.

Also present was Senallang assemblyman Nasir Sakaran
The ESSZone area covers the waters off Tawau, Semporna, Kunak, Lahad Datu, Kinabatangan, Sandakan and Beluran.
- Bernama