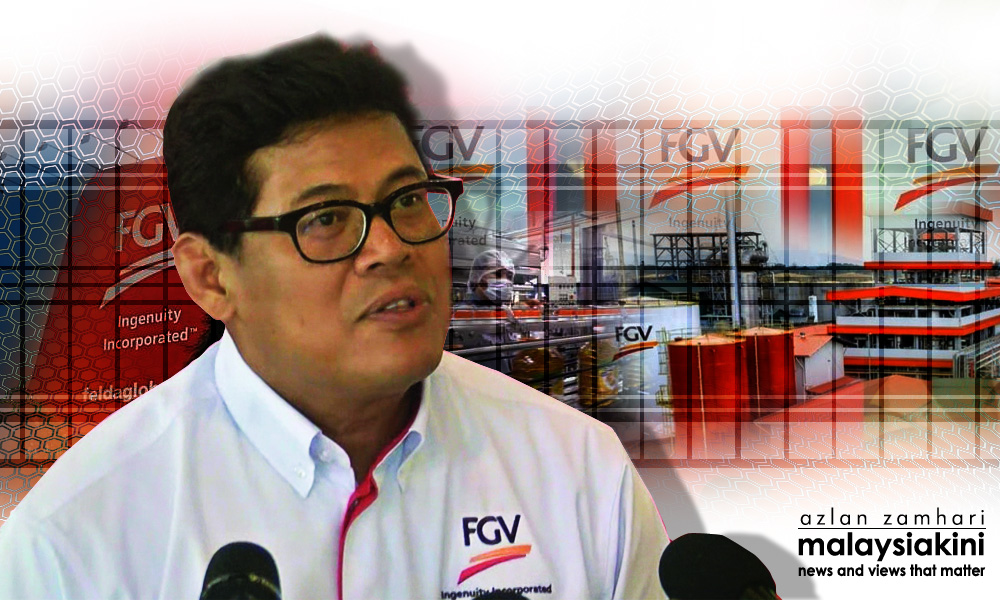 Felda Global Ventures Holdings Bhd (FGV) chief executive officer Zakaria Arshad, who was abruptly suspended today, said he had tried to stop hundreds of millions in investments by the company's board which he described as "ridiculous".
Amongst the investments, he said, was plans for a 100 million pound sterling (approximately RM551 million) expansion of Felda Cambridge Nanosystems Ltd, a nano carbon company, which had already lost RM117 million in the last three to four years.
"Now they (the FGV board) want to expand, they need another 100 million pounds. To me this is ridiculous, we're a plantation company," he was quoted as saying by The Star.
Another investment, Zakaria said, was the plan to spend RM300 million to acquire a 30 percent stake in a creamer factory, owned by a company primarily involved in making cans.
"Why do I want to put RM300 million for a non-core business? They also overruled, even though exco already said no-go but the investment was given the go-ahead," he said.
Zakaria also expressed unhappiness over the practice of direct negotiations.
"There are other examples, direct negotiations, direct contracts... I've been entrusted with managing the company but when I want to enforce strictly, then this is what happens," he said.
Zakaria's
suspension
came after he reportedly refused FGV chairperson Isa Abdul Samad's request for him to resign over alleged wrongdoing with regard to payment to an Afghan company.
Zakaria, in a letter to Isa, denied he had violated the corporate code of governance and said the payment was approved by his predecessor.
Isa in a press conference today said an internal audit will be conducted over the matter.
He also
threatened to sue
a reporter for asking him about blogger Raja Petra Kamaruddin's claim that he had removed Zakaria to cover up his own alleged misconduct.
"That's Raja Petra's problem. You don't accuse me of it. It is as though you are accusing me by asking it," he had said.- Mkini