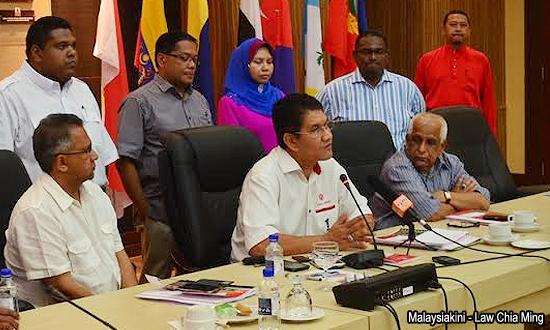 Penang Chief Minister Lim Guan Eng has no right to impose conditions on quarters seeking clarification on issues in the state.
State Umno liaison committee chairperson Zainal Abidin Osman said the post of chief minister was set up in accordance with the state constitution abnd the person picked by the people.
"When the mandate is given by the people, they have the right to ask questions, especially when the questions are not concocted or from slanderous sources, (like) the land sale in Jalan Peel (for example), it actually took place.
"If certain parties, such as Gerakan, were to submit questions, the Chief Minister has no right to ask for a deposit, tell them to stop politicking or impose numerous conditions before answering the questions," he told reporters after chairing the state Umno liaison committee meeting at the Pulau Betong BN service centre today
Zainal Abidin was commenting on a recent action by the Penang government in imposing three conditions on the state Gerakan in exchange for the minutes of meeting by the Chief Minister Incorporated (CMI) on the sale of land in Jalan Peel.
The conditions were for the Penang Gerakan to contribute RM1 million for welfare, to retracting its statement that the decision on the sale of land in Jalan Peel was a "solo" decision and for the party to withdraw from the political arena.
- Bernama