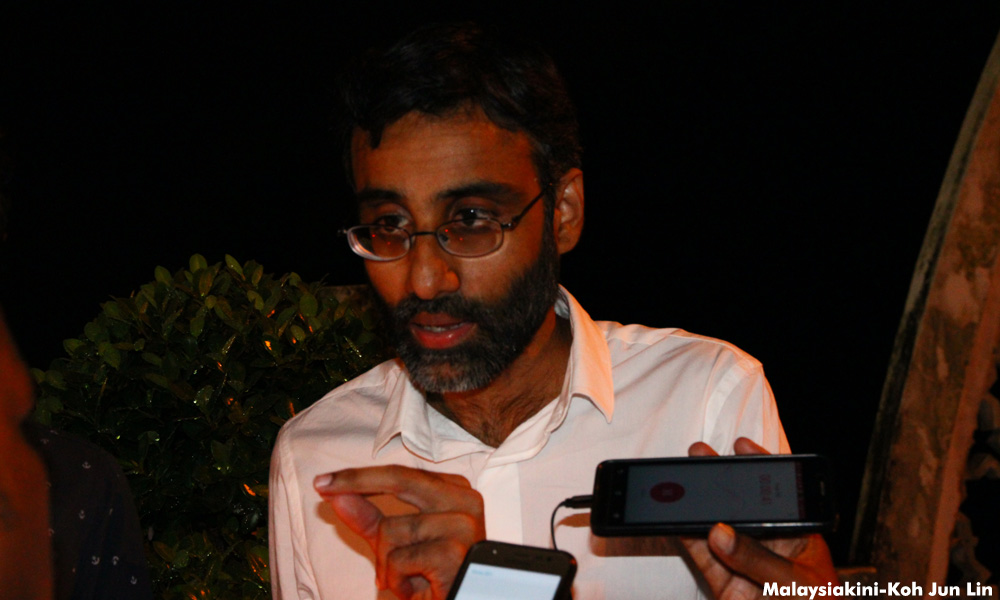 Jailed former opposition leader Anwar Ibrahim's lawyer N Surendran said they will be discussing their next legal action soon, in light of allegations that Muhammad Shafee Abdullah received RM9.5 million from Prime Minister Najib Abdul Razak.
Shafee was the lawyer who successfully led the prosecution that secured Anwar's sodomy conviction.
"We are going to meet with Anwar soon and urgently look into the next steps in light of this disclosure.
"We will announce the actions to be taken soon," Surendran said, when contacted by Malaysiakini today.
He said they will be meeting with Anwar early next week to discuss this matter.
He also said he understands that a police report has been lodged on this allegation so they are waiting for the police to urgently investigate this.
"It is a matter of grave seriousness. In particular it affects our client, Anwar," he said.
Whistleblower site Sarawak Report had previously made allegations that Shafee received RM9.5 million from Najib in two tranches - on Sept 11, 2013 and on Feb 17, 2014.
Parti Pribumi Bersatu Malaysia (Bersatu) Youth chief Syed Saddiq Abdul Rahman had lodged a police report on this allegation.
Anwar had also called for this matter to be investigated by the authorities.
"This matter urgently needs to be investigated by the authorities. What is the purpose of Najib transferring such large amount of funds to the personal bank account of a private lawyer who the Najib administration appointed to handle my prosecution?" he had said, in a statement released through his party.
Putrajaya had recruited Shafee on July 22, 2013 in a surprise move to lead the prosecution team against Anwar at the Court of Appeal, instead of the conventional practice of relying on public prosecutors.
The Court of Appeal on March 7, 2014, overturned the decision of the High Court in Kuala Lumpur, which acquitted Anwar, and sentenced him to five years' imprisonment.
The Federal Court on Feb 10, 2015, upheld the conviction of Anwar on his sodomy charges.
Malaysiakini, which has withheld Shafee's name in its earlier reports on the Sarawak Report claim, had since Thursday attempted to reach out to Shafee, through multiple channels, for his comments but to no avail.- Mkini