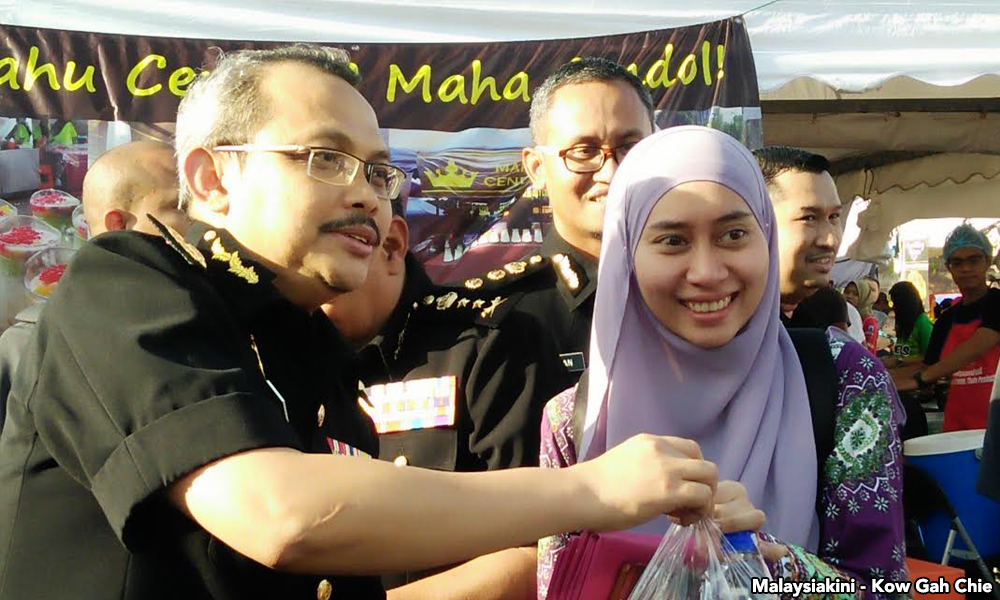 Malaysian Anti-Corruption Commission (MACC) head Dzulkifli Ahmad today could not state whether the alleged RM9.5 million payment to senior lawyer Muhammad Shafee Abdullah would be probed.
"We will see how is the situation later," said MACC chief commissioner Dzulkifli Ahmad when met in Putrajaya.
"I was made to understand that reports were lodged to the police," he added.
He said this in response to a question on whether the graftbusters would be investigating the allegations made by whistleblower website Sarawak Report.
The website alleged that Shafee received RM9.5 million from Prime Minister Najib Abdul Razak in two tranches - on Sept 11, 2013 and on Feb 17, 2014.
The website claimed that the money originated from SRC International Sdn Bhd - a company owned by the Finance Ministry.
Malaysiakini cannot independently verify the claims while both Najib and Shafee has yet to offer their response.
Repeated attempts by Malaysiakini to contact both Najib and Shafee have been unsuccessful.
PKR and Parti Pribumi Bersatu Malaysia (Bersatu) have lodged police reports against Shafee, while the Bar Council has urged the police to investigate the matter.
Meanwhile, both Dzulkifli and his deputy Azam Baki skirted questions on the lengthy delay in MACC's investigations on SRC International.
"On SRC, we will answer later. Any other question? No? Thank you," said Dzulkifli before walking off.
"Ask the chief commissioner," said Azam who, together with his boss, were at the event of distributing bubur lambuk to the public at a Ramadan bazaar.
In January 2016, attorney-general Mohamed Apandi Ali said no charge would be brought against Najib based on the investigation carried out by MACC on the RM2.6 billion political donation and the RM42 million SRC International funds that went into Najib's account.
However in April, he had
clarified
that "NFA" or "No Further Action" does not mean a case is closed.
On another matter, Dzulkifli denied that a police inspector
found dead
at a police station in Kelantan was being probed by MACC.
"From the information I received, this has nothing to do with MACC's investigation," he said.
It was reported that the deceased shot himself. The police had classified the case as sudden death but said an investigation will be carried out.- Mkini