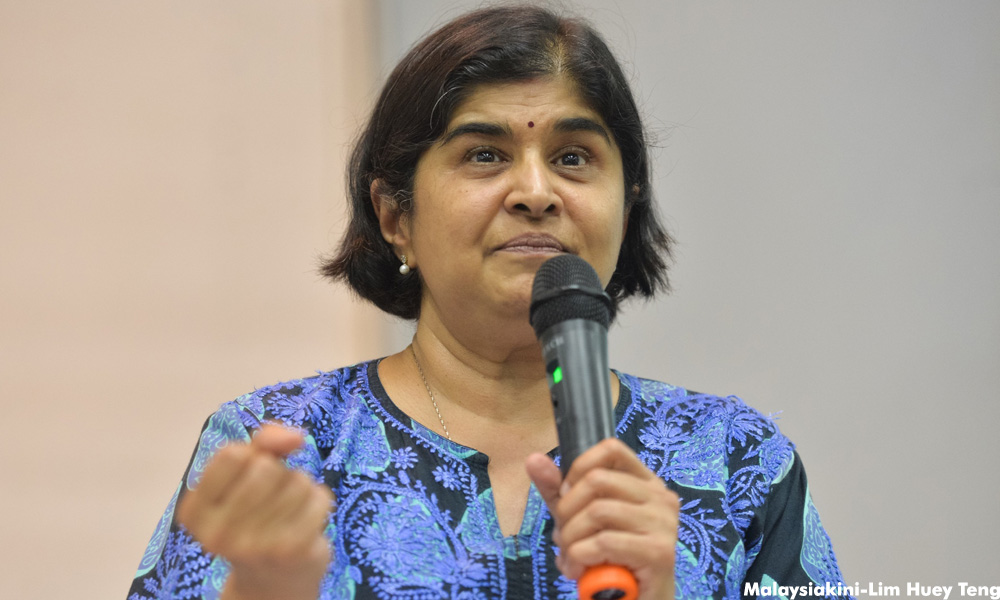 Rights group Hakam president Ambiga Sreenevasan is shocked that attorney-general Mohamed Apandi Ali had swiftly dismissed the latest disclosures in the United States Department of Justice (DOJ) court filing on 1MDB.
In a joint statement issued with Hakam vice-president Gurdial Singh Nijhar, she said there were sufficient grounds for Apandi to act.
"What else is the AG waiting for? The AG must now act to preserve the integrity of his high office. Else he may be perceived by the public as shielding wrongdoers," she added.
The former Bar Council president pointed out that Apandi had previously asserted if there is fresh evidence, he would revive investigations against any wrongdoer.
"The DOJ provides this further fresh evidence. Even before then, there was ample evidence to initiate proceedings," she said, reminding Apandi that he is the guardian of public interest.
Additionally, Ambiga said there is clear evidence of assets within Malaysia emanating from, or related to, the 1MDB fund.
Other countries, she added, such as the US, Switzerland and Singapore have seized such assets while some banks and officers have been prosecuted and convicted for allowing 1MDB funds to be channelled by them.
"Jho Low's trail of moving the laundered monies has been clearly exposed," she added.
Apandi had replaced Abdul Gani Patail as attorney-general in July 2015 after his successor, who was part of a high-level task force probing 1MDB, was removed based on health reasons.
This had led detractors to claim that Apandi was appointed to cover-up the 1MDB scandal, which the government denied.
In January last year, Apandi had cleared Najib of any wrongdoing in the matter.
Responding to the latest civil forfeiture suit by the DOJ filed yesterday, Apandi had expressed strong concerns regarding the "insinuations" against Najib.
"At no point in the civil claims is the prime minister named as a defendant or has been alleged to have committed any criminal wrongdoing," he had said in a statement.
Apandi also maintained that the Malaysian authorities have found no wrongdoing related to 1MDB as alleged in the forfeiture suits.- Mkini