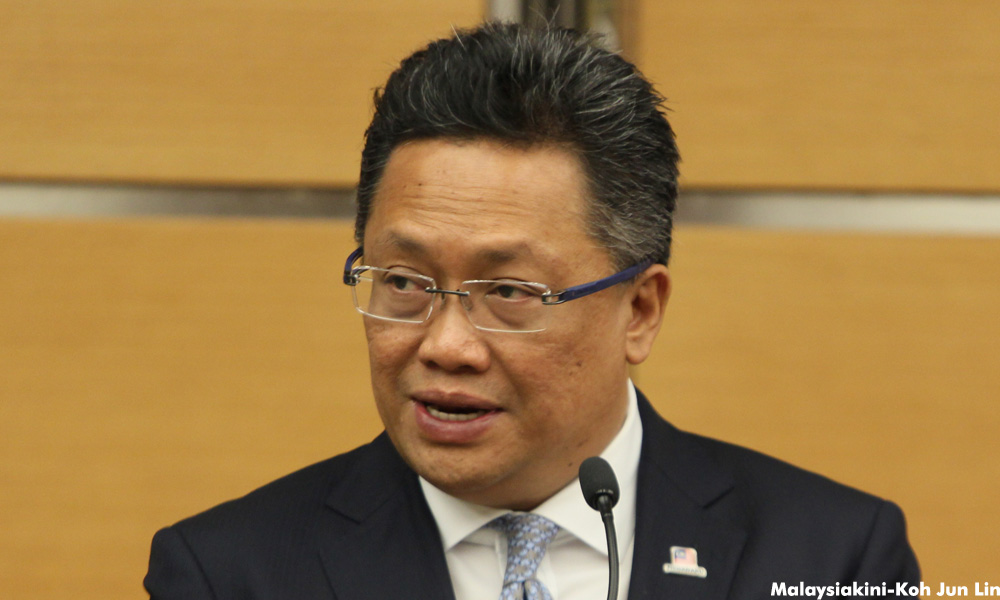 Consortium Zenith Construction Sdn Bhd chairperson Zarul Ahmad Zulkifly said he will not sue Abdul Rahman Dahlan as the minister is an Umno member.
He said this after the minister in the Prime Minister's Department had launched seven attacks against the firm which was awarded the three major roads and undersea tunnel project in Penang.
"I have ethics. I am an Umno member, and I will not sue another Umno member, I do not do that to people," said Zarul in a press conference with Chief Minister Lim Guan Eng.
He said he is an active Umno member of the Sungai Besi branch in Kuala Lumpur.
Zarul noted that Rahman, who is also the BN strategic team chief, had also fired salvos against the project on May 10, May 21, May 24, June 9 and July 26 last year.
"We have responded to the issues he raised over and over again, but he continues to attack us. I am a genuine bumiputera businessperson, I am not doing an Alibaba business, so I am very hurt that he (Rahman) is doing this.
"Why is there this relentless onslaught against me. What wrong have I done to him?" he asked.
Zarul was referring to Rahman's press conference on Tuesday, where he cited a
letter
from the federal Board of Engineers (BEM) to back his claim that Penang had overpaid four times higher than the maximum gazetted rate for the detailed design fees over three roads linked to the undersea tunnel.
But Zarul said the Institute of Engineers Malaysia (IEM-Penang branch) had stated that the RM305 million quoted by Zenith for the feasibility studies and detailed design (FSDD) and environmental impact assessment report for the three major roads and undersea tunnel is "reasonable and competitive".
"The IEM also said that the figure is within the scale of fees of the BEM. I also have a video of our meeting with Works Minister Fadillah Yusoff, when we presented the RM305 million quotation to the department, and there was no negative feedback," he claimed.
Asked on the letter from BEM provided by Rahman to back his claims, Zarul said the information provided to BEM was not complete.
He said BEM does not have the full information about the project and Zenith was planning to meet with them to explain the full scope of work.
Asked why was the quotation verified by IEM and not BEM, Zarul said both were professional boards of engineers.
"We have gone to IEM, and Works Ministry and we will go to BEM. I don't know what else we should do," he said.
On Rahman's threat that he would lodge a complaint with the Malaysian Anti-Corruption Commission (MACC) over the matter, Zarul said he had cooperated with the commission's probe last year.
"There were so many reports with the MACC, and we have given them our cooperation, so far there is no negative feedback from them."
Asked if he was planning to meet Rahman to explain the matter, he replied: "Why not? I am not afraid. The minister and his officers, other ministers and the Umno chiefs all know me."- Mkini