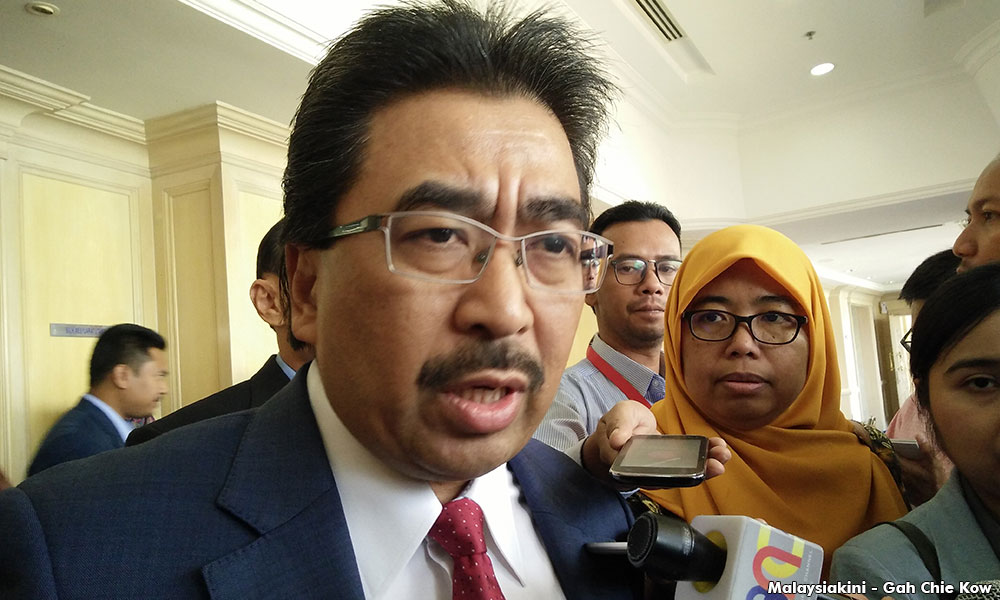 1MDB, which failed to meet its July 31 deadline to pay the International Petroleum Investment Company (IPIC) US$602.5 million, has not asked the government for help.
This is according to Second Finance Minister Johari Abdul Ghani who was asked if the government will help to pay IPIC.
"No. You don't assist people when people don't come to you," he said,"This should not be an issue that you raise at this moment."
"1MDB is a company that is dealing with IPIC, which is also a company. So, let the company deal with another company," he told the media at Putrajaya after chairing the 2018 Budget Focus Group Meeting.
Since the 1MDB board has stated that the state-owned company will be able to repay IPIC, he said, let 1MDB settle the matter.
"When you reach the stage where the company cannot handle (the repayment), then we will talk at that level," added the Umno Supreme Council member.
"Don't create something that has not happened yet," he cautioned.
This payment is the first of two expected from 1MDB to IPIC. The second transaction of equal amount is due by Dec 31 this year.
The total amount 1MDB will be paying IPIC is US$1.205 billion (RM5.16 billion) as part of a settlement agreement.
It is also worth noting that the Finance Ministry, who is the guarantor, will have to meet any of 1MDB's obligations if the firm fails to do so. - Mkini