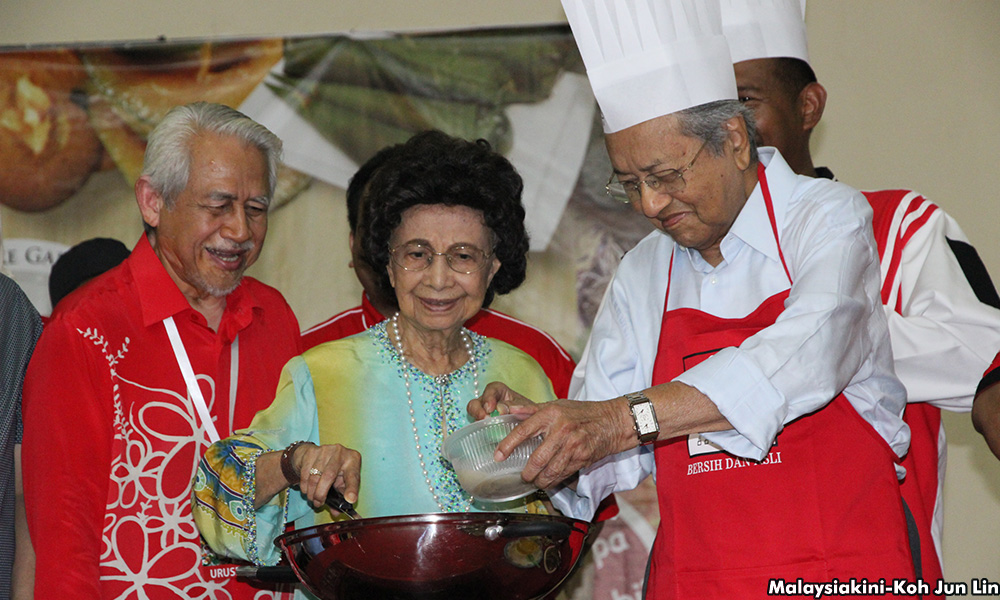 Parti Pribumi Bersatu Malaysia's (Bersatu) top three leaders took part in a cooking demonstration today as part of the party's fundraising drive.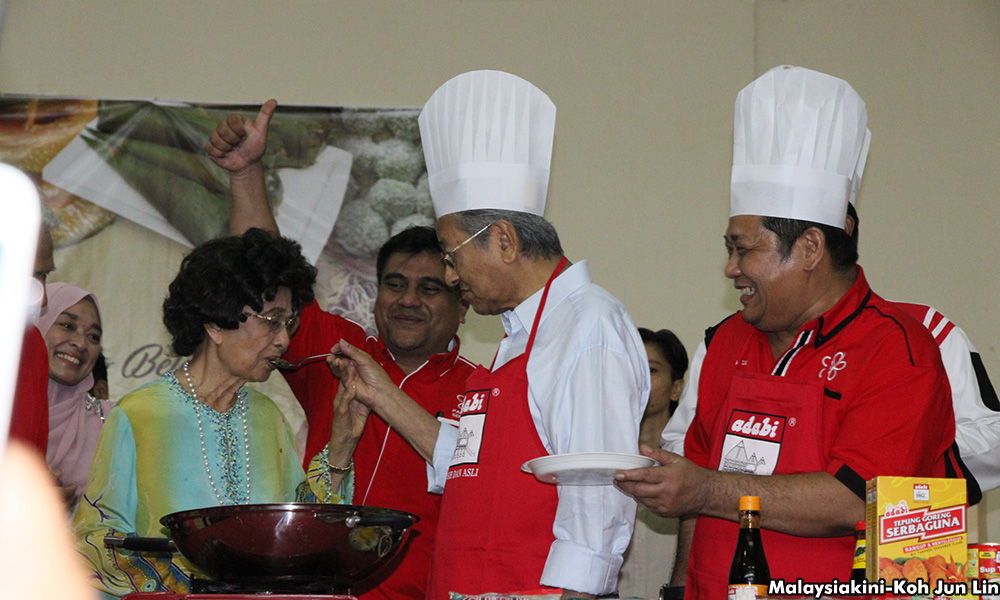 They each cooked a different venison-based dish, which were then sold for a total of RM2,600 when they were subsequently auctioned.
The event was a part of programme at Kelantan Bersatu's Kelantan Traditional Food Fest, which was held Raman Sri Gombak, Batu Caves today.
The first to take part was Bersatu chairperson Dr Mahathir Mohamad, who said he was taken aback when asked to cook when he was only expecting to patronise the stalls set up at the venue.
"I wish to congratulate the organiser for giving me the opportunity to learn to cook venison.
"I hope the members and other leaders learn to cook for themselves too, because times are hard and we may have to cook for ourselves," he told the audience.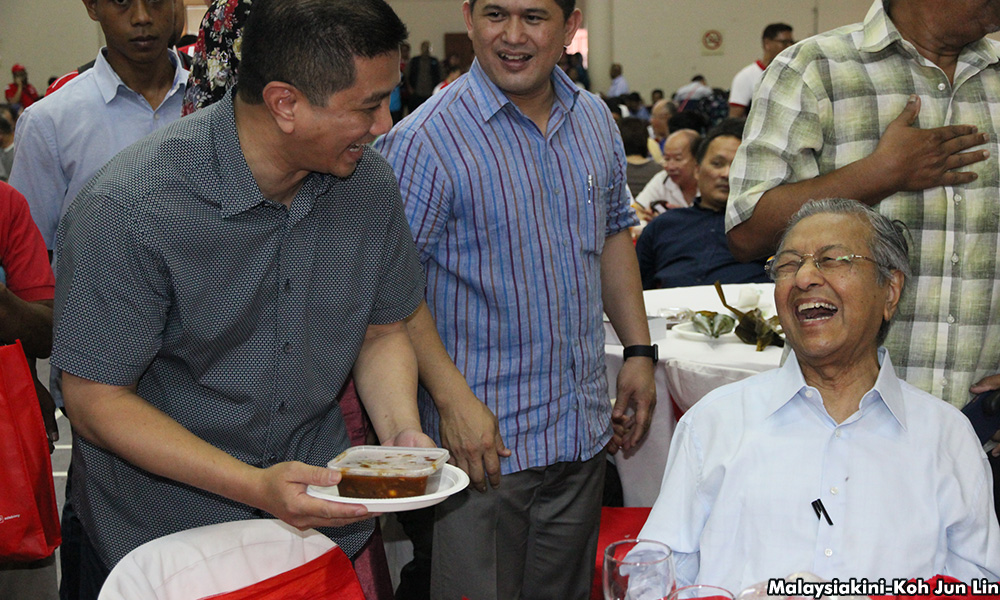 He said he also hopes the event would bring Pakatan Harapan supporters together, and work towards unseating the BN-led government in the coming election.
Former de facto law minister Zaid Ibrahim opened bidding for Mahathir's venison stir fried with black sauce at RM500.
The winning bid of RM1,000 came from Selangor Menteri Besar Mohd Azmin Ali, beating the next highest bid by RM400.
Meanwhile, Bersatu president Muhyiddin Yassin's venison rendang raised another RM1,000 for the party, while party vice president Mukhriz Mahathir managed to raise RM600.
The fundraising event today featured about 60 Kelantanese delicacies, including nasi dagang, gulai, laksam, tapai, and sang gupal.
According to the organiser, the food was prepared in Kelantan this morning, and then brought to the venue by 6am to be cooked on site.
Some 1,700 people is said to have bought tickets for the event at RM30 each, although more may have turned up today. - Mkini