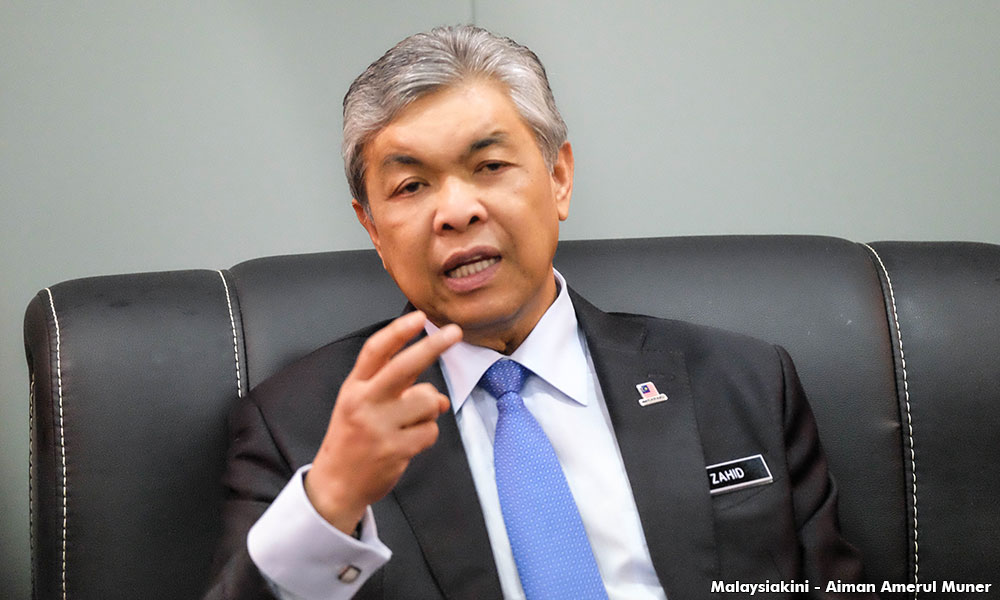 PARLIAMENT
| Malaysia is one step closer to having a full fledged Border Security Agency after a bill to form one was passed in the Dewan Rakyat.
Deputy Prime Minister Ahmad Zahid Hamidi, while wrapping up the debate on the Bill, assured that there will be no additional costs incurred to man the agency - which will patrol land borders.
This is because, under the proposed Act, border protection officers will be taken from among the police, customs, immigration, National Anti-Drug Agency, National Kenaf and Tobacco Board and other relevant authorities.
Similarly, Zahid said there will be no additional costs to appoint the agency's commissioner-general, which he said would be a police officer with the rank of senior assistant commissioner.
Zahid also denied allegations that the agency will go on an equipment spending spree once enacted.
"We will not add equipment, we will use what we have.
"For future expansion programmes, it will depend on our needs, but we will do it (procurement) in a transparent manner," he told the Dewan Rakyat tonight.
The proposed Act seeks to combat smuggling and other illegal activities at Malaysia's land border.
To facilitate its enforcement efforts, the Bill will protect informers in any civil or criminal proceedings, while evidence from an agent provocateur is permissible in court. - Mkini