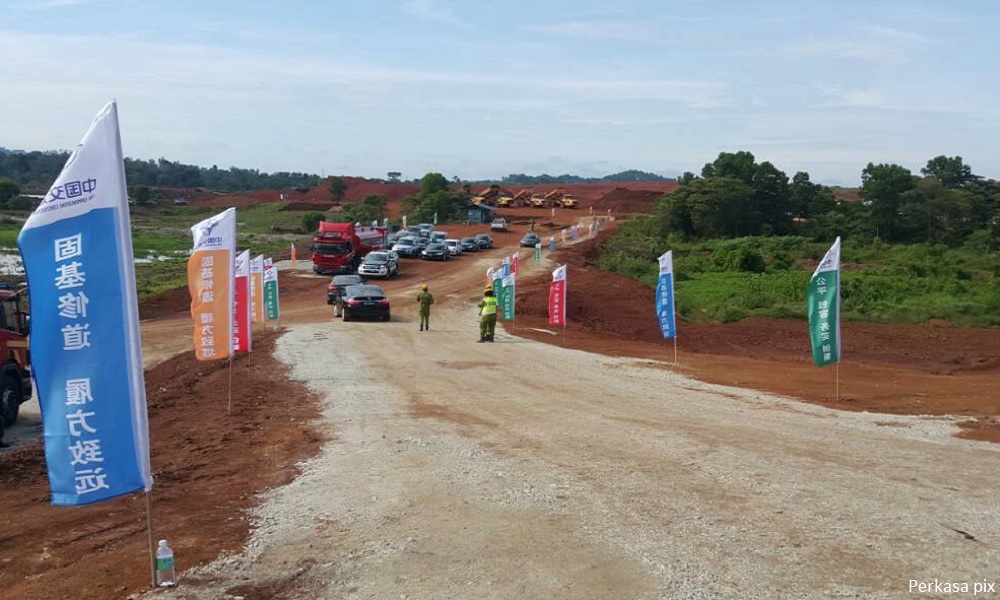 Malay rights group Perkasa is upset that the launch of the East Coast Rail Link, a major project for the country, appeared to have been a Chinese affair.
"Perkasa was informed that the breaking ground ceremony did not feel like it happened in Malaysia. It was filled with Mandarin banners," said Perkasa secretary-general Syed Hassan Syed Ali.
Syed Hassan said not even a Malaysian flag was in sight during the launch.
"More unfortunate is the emcee, who also spoke in Mandarin, may have also been brought in from China," he said.
He added that the lorries and machinery at the site also appeared to have been brought in from China and questioned if the operators will also be Chinese immigrants.
Perkasa accused the government of pawning the country's dignity.
"We did not see this happening when the country built the Kuala Lumpur International Airport, Putrajaya, the Express Rail Link, the LRT, the F1 circuit, West Port, the Petronas Twin Towers and other mega projects," he said.
The ECRL project will be funded by a soft loan funded by China's Exim Bank.
As a condition of the loan, Beijing gets to decide the contractor of the project.
However, the government had said it will request that the contractor ensure the appropriate level of local participation in the project. - Mkini