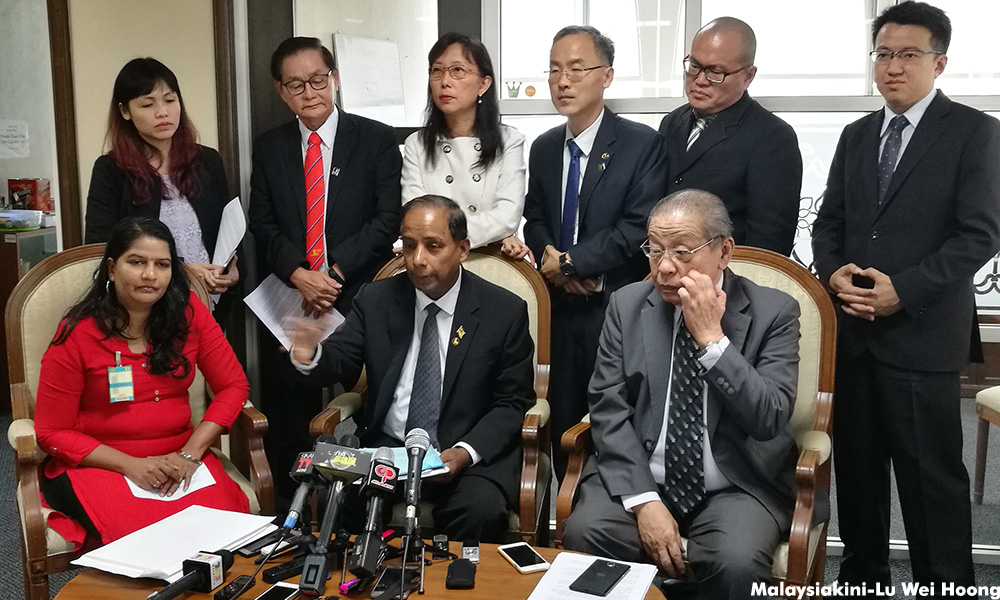 M Indira Gandhi, a mother involved in a protracted custody battle, said she was devastated and heartbroken by the retraction of a legislative amendment to prevent a parent from changing child's religion without permission from the spouse.
"It has been a long eight-year battle for me. I have been so many times to the court and Parliament. I have seen so many MPs and hoped that ministers would help me find a solution and justice.
"This is really heartbreaking. I can't see a future for myself and my children. Where should I go from here? What is my solution?
"My daughter is still missing. She was taken without my consent. It has been eight years since I last saw her," Indira Gandhi told reporters at Parliament today.
Her former husband K Pathmanathan, now known as Mohd Ridhuan Abdullah, became a Muslim in 2009.
Mohd Ridhuan then secured custody of their three children through the Syariah Court and obtained a declaration that they were Muslims.
However, the Ipoh High Court granted Indira Gandhi full custody of all three children and Mohd Ridhuan was ordered to return Prasana Diksa to the mother.
The police have yet to fulfil the Federal Court's
order
last year to arrest Mohd Ridhuan.
Indira Gandhi was at Parliament today as a guest of Ipoh Barat MP M Kulasegaran, who is also her lawyer, to observe the passage of the Bill to amend the Law Reform (Marriage and Divorce) 1976.
Initially, Putrajaya had intended to introduce a new Section 88A, which would have made it illegal for a spouse to use religious conversion to gain child custody.
The proposed Section 88A is as follows:
"Section 88A. (1) Where a party to a marriage has converted to Islam, the religion of any child of the marriage shall remain as the religion of the parties to the marriage prior to the conversion, except where both parties to the marriage agree to a conversion of the child to Islam, subject always to the wishes of the child where he or she has attained the age of eighteen years.
"(2) Where the parties to the marriage professed different religions prior to the conversion of one spouse to Islam, a child of the marriage shall be at liberty to remain in the religion of either one of the prior religions of the parties before the conversion to Islam." - Mkini