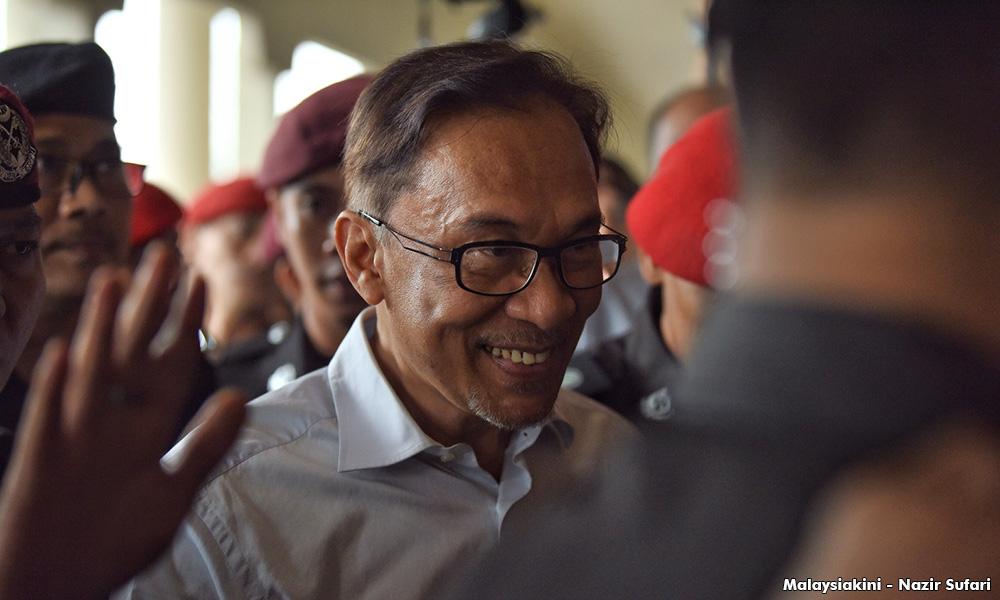 Jailed PKR
de facto
leader Anwar Ibrahim has been allowed to appear as a witness in a defamation suit filed by his daughter, Nurul Izzah, despite objection from the government.
High Court judge Faizah Jamaluddin made the ruling today after hearing submissions from Nurul's lead counsel Sivarasa Rasiah and senior federal counsel Nor Mastura Ayob when the hearing resumed at 3pm.
"Having heard submissions from both counsel, I have decided that the evidence he (Anwar) will be submitting is relevant and so the hearing can proceed (to call Anwar as a witness)," the judge said.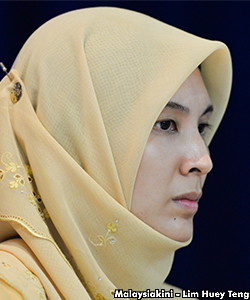 Justice Faizah earlier asked Sivarasa to establish how Anwar could assist the court in determining the state of mind of the first defendant - inspector-general of police Khalid Abu Bakar - when he had made allegedly defamatory remarks against Nurul Izzah (
photo
) as the plaintiff.
Responding to the judge, the lawyer said Anwar would not be able to assist in establishing Khalid's state of mind but he would be presenting evidence that could then be used to question the top cop.
Counsel for Khalid and minister Ismail Sabri Yaakob, the second defendant, had argued that Anwar's statement was irrelevant as it does not directly involve defendants named in the current suit.
Anwar, in his testimony, submitted as evidence a
settlement
reached in his defamation suit against Malay-daily
Utusan Malaysia
over an article that linked him to the 2013 incursion in Lahad Datu, Sabah.
He said
Utusan
had, in the October 2016 settlement, also expressed regret after the article was found to be baseless.
"This case (as reported by
Utusan
) is related to the Lahad Datu incursion (and) the same slander is (now) being made against my daughter," said Anwar when asked to highlight parts of the settlement which are relevant to the case being heard today.
Anwar further argued that Umno's control over the mainstream media - as proven by
Utusan
's financial records which were also submitted as evidence - is a factor which had contributed to the reported accusations against him and his daughter as senior PKR leaders.
Nurul Izzah, who is Lembah Pantai MP, had filed the suit against Khalid and Ismail in November 2015.
She claimed that Khalid had allegedly uttered slanderous words against her during a press conference at the Bukit Aman police headquarters on Nov 22, 2015, while Ismail had uttered similar defamatory words during a media event in his Bera parliamentary constituency in Pahang on the same day.
Ismail and Khalid had allegedly accused her of being a "traitor" and committing "treason" after she was photographed with Jacel Kiram – daughter of Jamalulail Kiram - who is said to have led the intrusion in Lahad Datu, Sabah, in 2013.
The hearing adjourned at 5pm and Justice Faizah set Oct 19 and 20 as the next dates to call witnesses for the defendants. - Mkini