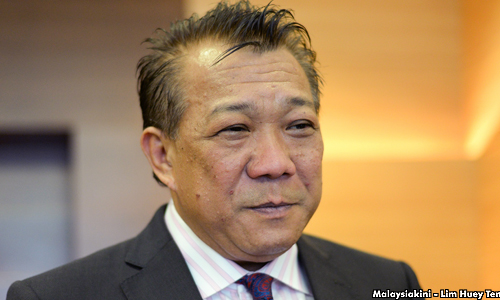 Former prime minister Dr Mahathir Mohamad's broadside against Deputy Prime Minister Ahmad Zahid Hamidi is an attempt to drive a wedge in Umno, said the party's Kinabatangan MP Bung Moktar Radin.
"This is political propaganda aimed at attempting to drive a wedge between Umno leaders," he told journalists at Parliament today.
Mahathir had accused Zahid of seeking his support to replace Prime Minister Najib Abdul Razak.
Mahathir also claimed Zahid possessed RM230 million in his bank account when he declared his assets to him in 1996.
Brushing aside the claims, Bung stressed that they were mere political manoeuvring.
"I am 100 percent confident that it is just a political strategy by Mahathir," said Bung.
Mahathir's salvo against Zahid came after the deputy premier questioned the Parti Pribumi Bersatu Malaysia chairperson's "Malayness".
Zahid had raised Mahathir's Indian ancestry and disclosed the latter's identity card details at an Umno meeting. - Mkini