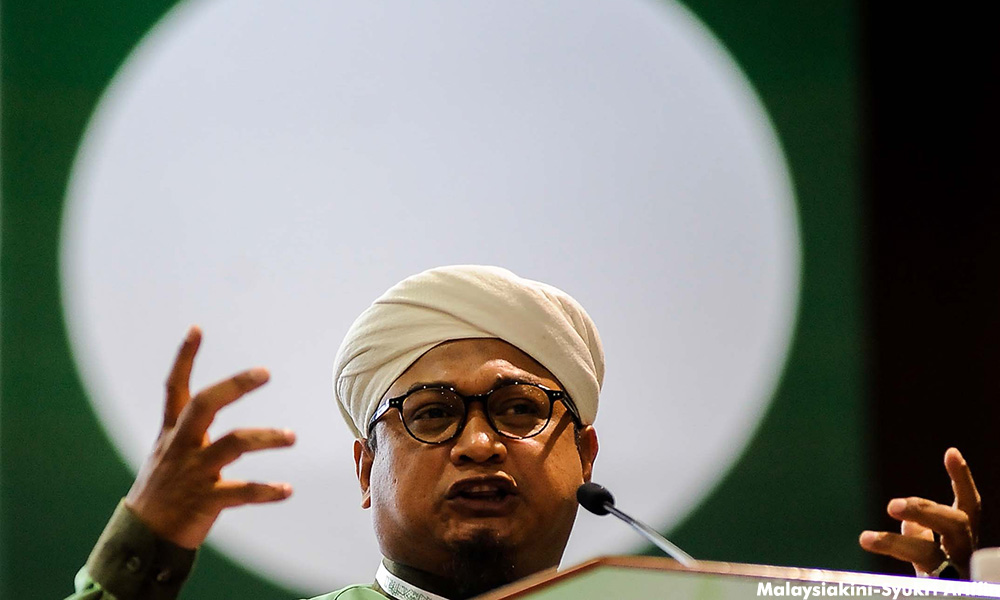 State-investor 1MDB should be given a chance to carry out its ongoing rationalisation plans without any form of political interference, a senior PAS leader said today.
Describing the plan as a form of damage control, PAS information chief Nasruddin Hassan, in a statement, said priority must be given to ensure that 1MDB can manage its debts as soon as possible and in a reasonable manner.
"The 1MDB rationalisation plan, although met by various criticisms, at the very least, that is the plan for now and it is ongoing to control the damages which have been done.
"This plan should be given a chance to be executed without any political interference," said the Temerloh MP in response to critics of PAS' statement that the party is "satisfied" with 1MDB CEO Arul Kanda Kandasamy's
explanations
on the matter.
"It is the responsibility of all parties to ensure that the plan and execution of the plan are constantly improved through the check and balance powers that we (MPs) have," he said.
At the same time, Nasruddin also reiterated that PAS, since its inception and across all Barisan Nasional administrations, has remained consistent to reject all forms of kleptocracy as a form of sin in Islam.
"PAS' stand is firm that the issue surrounding debts and cash flow of 1MDB is an issue which must be investigated in a transparent and comprehensive manner, to identify and confirm the alleged wrongdoings, leading to the conviction of all related individuals," he stressed.
PAS deputy president Tuan Ibrahim Tuan Man had on Monday said the party is
satisfied
with the 1MDB rationalisation plan.
However, he also said that 1MDB assets that have been placed under Finance Ministry's control via MOF Incorporated should be put under parliamentary supervision.
Following this, PAS had come
under fire
from not only Pakatan Harapan leaders, including Rafizi Ramli and Husam Musa, but also its own Pokok Sena MP Mahfuz Omar, who said the statement by his party's leadership tarnishes the party's image because it appears as though they are siding with "thieves".
The rationalisation process that started in 2015, among others, entails separating Tun Razak Exchange (TRX) and Bandar Malaysia from 1MDB and using it to raise funds to pay off 1MDB's debts.
Following suggestions from a Public Accounts Committee (PAC) report about a year later, the government also pledged to transfer these and other assets - namely land holdings in Air Itam and Pulau Indah - to MOF Inc.
The move would see 1MDB reduced to a shell company once the rationalisation plan is complete, according to Arul in a 2016 interview. - Mkini