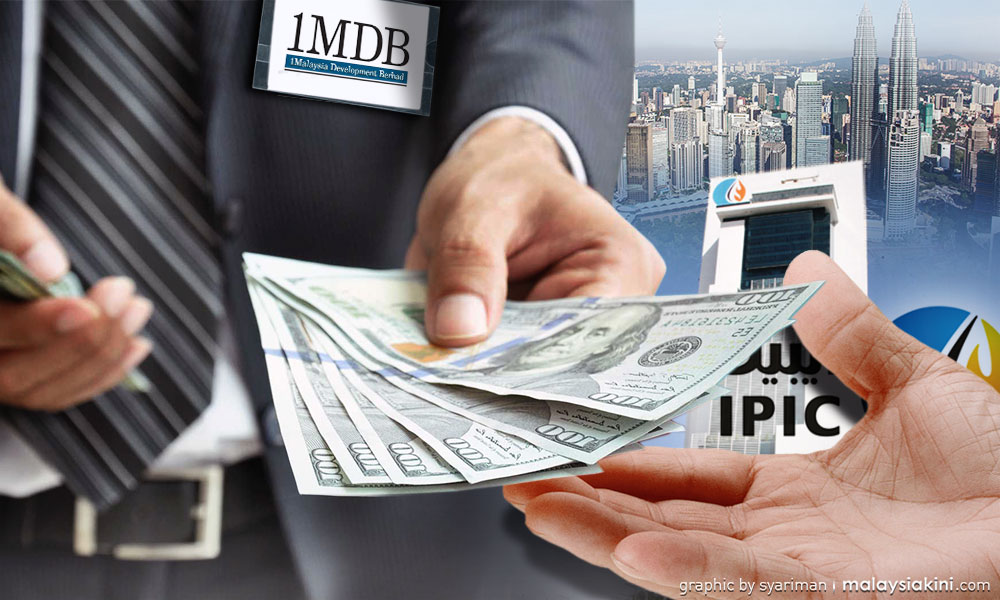 Abu Dhabi's International Petroleum Investment Company (IPIC) has given 1MDB until
Aug 31
to make a US$603 million debt settlement payment that was due today, plus interest.
However, IPIC said 1MDB was obliged to pay at least US$310 million by
Aug 12
, according to the company's regulatory statement to the London Stock Exchange today.
The payment was originally due on July 31 as part of a settlement for arbitration proceedings between the Abu Dhabi-state owned fund, 1MDB, and the Ministry of Finance Incorporated (MOF Inc).
But 1MDB failed to honour its commitment, forcing Abu Dhabi's sovereign wealth fund to give 1MDB a grace period of five days to make the payment. That deadline was to expire at
noon
(Malaysian time) today.
The IPIC statement today states that 1MDB and MOF Inc are to pay an undisclosed amount as "default interest" of the delay.
Earlier today, Treasury secretary-general Irwan Serigar, was quoted by state news agency Bernama saying that 1MDB was in talks to get the deadline extended.
Meanwhile, Finance Minister II Johari Abdul Ghani said he could not confirm the Aug 31 deadline as he was "not privy to this information".
"Because this issue is being discussed and dealt with the board of 1MDB and IPIC.
"As I told you last time, this is a company matter so I get them to go and resolve these issues at the company level," Johari told reporters at the finance ministry in Putrajaya today.
When asked whether he was concerned about 1MDB's failure to pay the debt, Johari again stressed that this was a "company matter" and pointed out that there are various other companies who are affected in business dealings.
"So I cannot exaggerate too much at this stage but one thing I want to stress, we certainly want 1MDB to look into this matter seriously so that it will not affect the image of the country," he said.
Meanwhile, asked to address rumours that the debt will be settled using public funds, Johari reiterated that no public funds have been channelled from the finance ministry to 1MDB for this purpose.
"Unless, I don't know, in the future if they have a problem, (they will) come and ask us to help them then at that time we will resolve that.
"But at this moment, no. They have not come back to us and ask for any help," he added. - Mkini