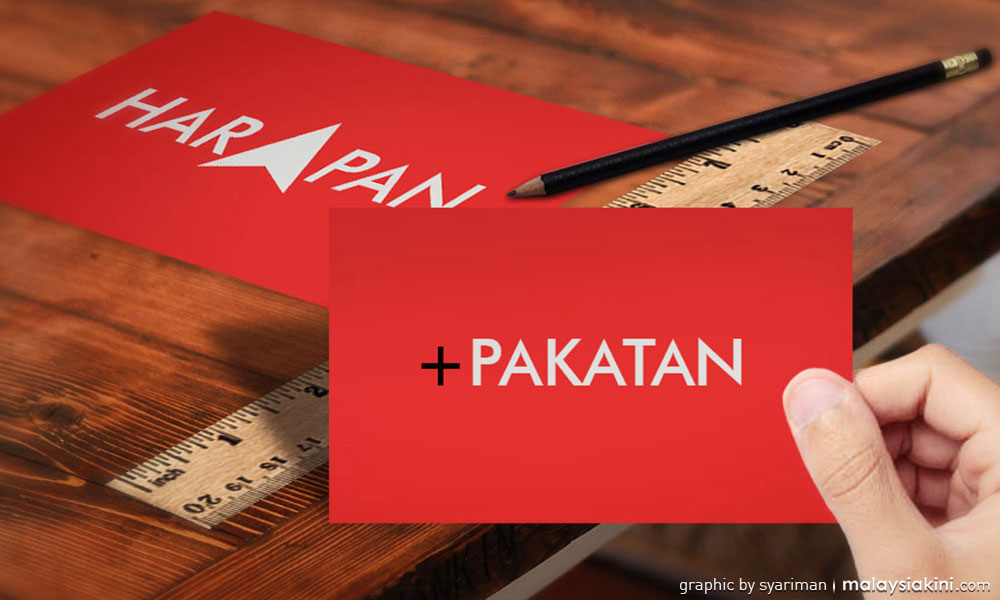 Pakatan Harapan has amended its logo and submitted it to the Registrar of Societies (ROS) to fulfil the process required to formally register the coalition on July 31.
According to DAP central committee member Liew Chin Tong, who is part of the team working on the registration process, the amendment was minor as it involved the addition of the word "Pakatan".
"Once the ROS advised us to make changes, we added the word 'Pakatan' on top. Initially, it only contained the word 'Harapan'. Everything else remains the same," said Liew when met at Parliament today.
Harapan submitted its draft
constitution
to the ROS on July 24 and its logo on July 28. The coalition immediately received
feedback
on the logo.
Its chairperson Dr Mahathir Mohamad had said that coalition partners were willing to amend the logo.
Meanwhile, Liew said he was unsure if there will be more hurdles ahead for Harapan's registration.
"We submitted the paperwork more than a week ago. That is a long time in terms of Malaysia's political speed," he said.
Parti Pribumi Bersaty Malaysia (Bersatu), PKR, DAP and Amanah are seeking to contest under a single banner during the next general election.
To do so, it would need to register as a coalition with the ROS before the common logo can be used on the ballot papers. - Mkini