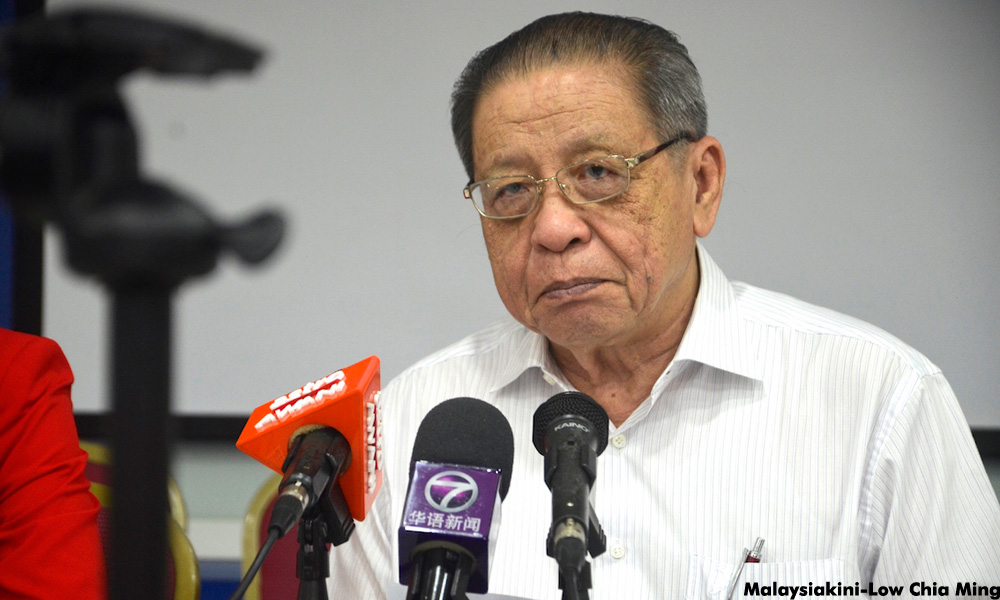 DAP stalwart Lim Kit Siang wants to know if the extra US$40 million 1MDB paid to International Petroleum Investment Co actually an interest payment.
"Malaysians are entitled to know whether the difference of US$40 million was the 'default interest' which 1MDB had to pay as a penalty for failing to (meet) the original July 31 deadline and a five-day extension for the first tranche of US$603 million as part of the 1MDB-IPIC London arbitration settlement – as it is definitely a very hefty and extortionate 'default' penalty," Lim said in a statement today.
Malaysiakini has contacted 1MDB president Arul Kanda Kandasamy for a response to these allegations.
In a statement released today, 1MDB said that it had "remitted, to date, the equivalent of US$350 million to IPIC".
The state investment firm was originally due to pay IPIC US$310 million tomorrow.
1MDB owes IPIC US$603 million plus interest as part of a settlement for arbitration proceedings between both parties and the Ministry of Finance Incorporated (MOF Inc).
The payment was originally due on July 31.
However, 1MDB failed to honour its commitment, forcing Abu Dhabi's sovereign wealth fund to give 1MDB a grace period of five days to make the payment, which the company also missed.
The balance of 1MDB's financial obligations to IPIC is due on Aug 31.
Lim questioned why 1MDB ended up "surrendering" to IPIC on the arbitration when the government had previously expressed confidence it would win the arbitration.
He said this also showed that Najib had failed to solve the 1MDB problem as he had previously claimed.
"Najib could not be more wrong as for the past 20 months, the 1MDB scandal, instead of fading from the public radar into some distant 'bad dream', had gathered increasing speed, momentum and power every month as the biggest kleptocratic scandal in the world.
"Malaysians cannot hold their heads high in international forums until we have exorcised the ghost of the 1MDB scandal and it is laid to rest, firmly and unequivocally, the corpse of Malaysia as a global kleptocracy."
Meanwhile, on news that the US Department of Justice had filed for a stay on its civil suits on 1MDB to facilitate criminal investigations by the US government, Lim sought to know what attorney-general Mohamad Apandi Ali's stand on the matter was.
Apandi had in June said there was no evidence that 1MDB funds were misappropriated and that no criminal charges had been made. - Mkini