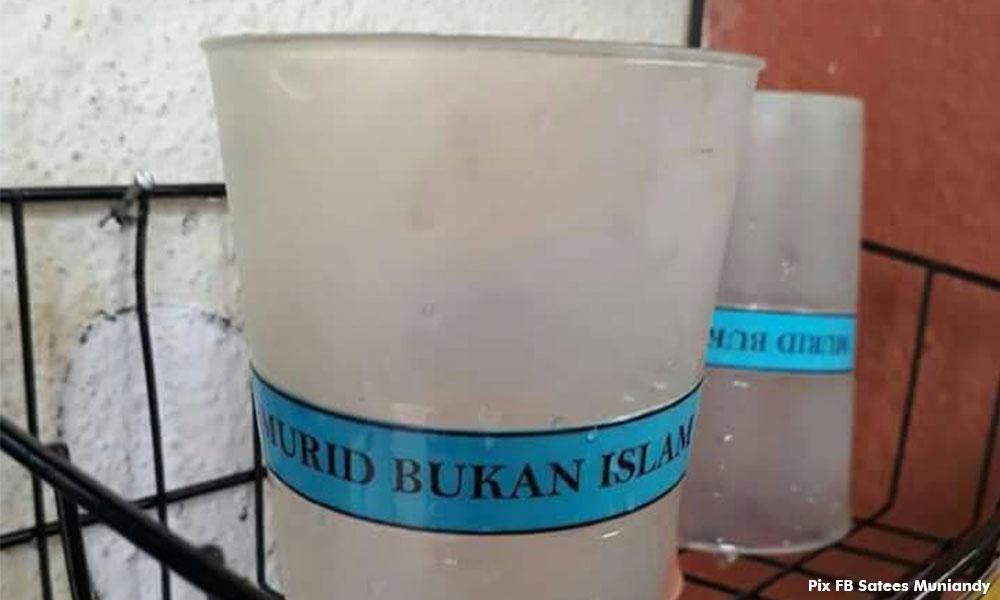 MIC Youth today criticised a primary school in Hulu Langat, Selangor, for segregating drinking cups for Muslim and non-Muslims, which has gone viral in the social media.
Its chief C Sivarraajh said the policy was creating division among the pupils of the school.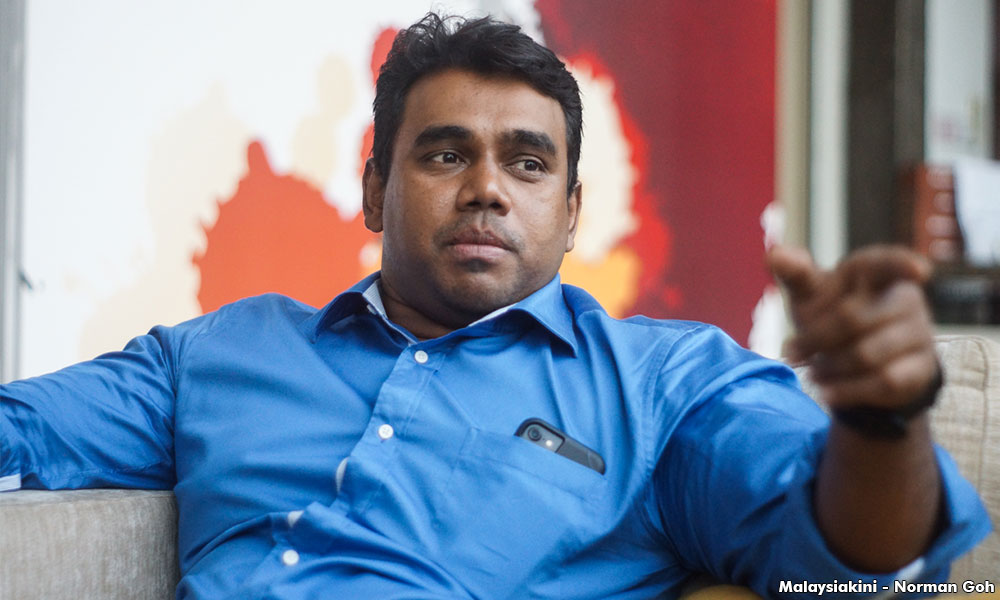 "We have not encountered these sort of issues previously But lately, schools are coming out with nonsensical policies that will further create divisions among the students," Sivarraajh (
photo
) said in a statement.
"This situation will only create divisions among Malaysians in the name of religious practices. It's sad to see we are in the midst of losing harmony and unity values to religious values," the MIC Youth chief added.
Sivarraajh said there are certain limits when applying halal measures in certain premises, and that this, the segregating of drinking cups, should not be done.
"If we don't put an end to these petty issues, they can lead to a situation where one needs to separate everything, including utensils used in cooking and the persons preparing the meals.
"I strongly urge the Education Ministry to closely monitor these issues, which could draw ire among the public. They need to be more alert and proactive in handling these issues," he said.
"The ministry should not hide or deny the situation. It should deal with the matter transparently and take action as soon as possible."
Several media
reported
on the outrage expressed by parents and netizens over the move to segregate drinking cups placed beside a water dispenser by labelling it "murid Islam" (Muslim students) and "murid bukan Islam" (non-Muslim students).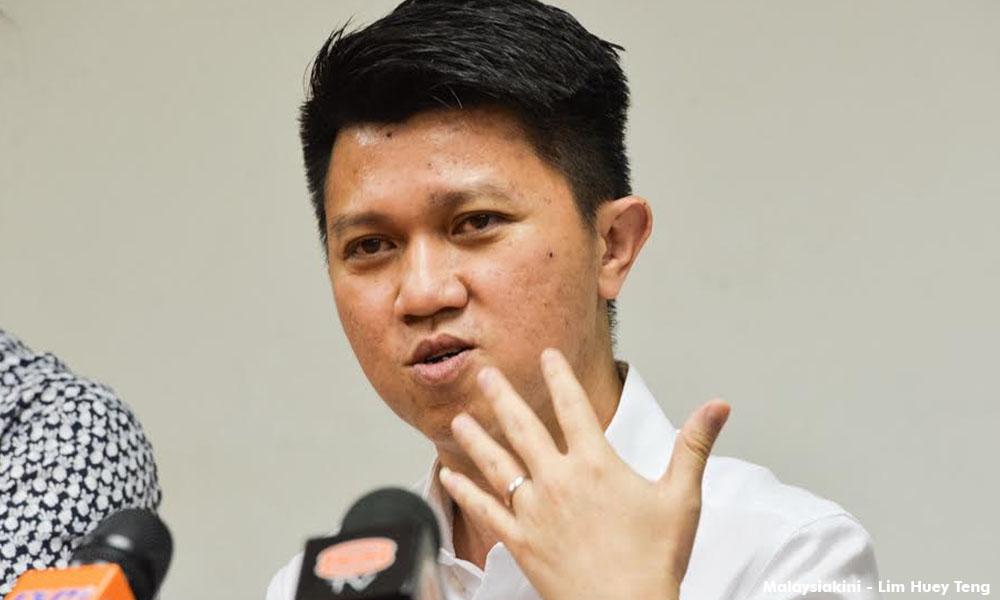 The Star Online
reported Deputy Education Minister Chong Sin Woon as emphasising that "national schools are for all Malaysians and should not separate our children based on religion".
The deputy minister also directed the Selangor Education Department to investigate the matter.
Sivarraajh said he has asked the party's Youth Education Bureau to pay a visit to the school and speak to the headmaster as well as to the school's parents-teachers association (PTA) on the matter.
"At the same time, I urge all teachers and the PTAs in all schools in Malaysia to monitor this sort of situation and report to MIC Youth if they find any nonsensical policies that could jeopardise the country's unity and harmony," he said, adding that religious superiority should be stopped and that the 1Malaysia concept be imparted.