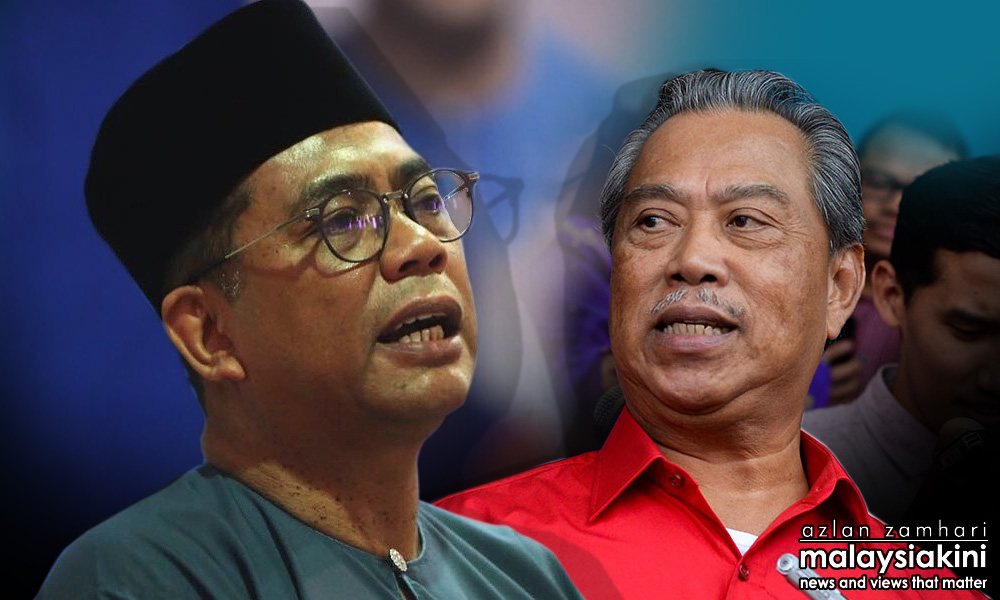 After more than a year of losing its division chief, Umno Pagoh must now move on from the "nostalgia" of being led by Muhyiddin Yassin who is now Parti Pribumi Bersatu Malaysia president.
Johor menteri besar Khaled Nordin told Pagoh Umno delegates today that they must enter a new phase and ensure the seat remains in Umno's hand.
"We must plan for Pagoh's victory.
"And we must win because many people perceive that Pagoh will be facing a big challenge in the next 14th general elections," he said during the Pagoh Umno division meeting held at the Dewan Pekembar in Pagoh.
While crediting Muhyiddin for his contributions to Umno, Khaled who is Johor Umno state liaison chief said Umno Pagoh will never betray the party' struggle.
After being sacked from Umno last year for his criticisms of Umno president and prime minister Najib Abdul Razak, Muhyiddin remains to be the seven-term MP for Pagoh.
Bersatu had since its inception also pledged to break down Umno's strongholds, including in Johor.
Khaled further said Umno Johor is exceptionally lucky that the "waves" in Pagoh did not last long enough to break them apart.
"The crisis that hit Pagoh did not spread. It was temporary and it has now subsided.
"We did not see the repeat of Umno being crippled like in Permatang Pauh 20 years ago," he said, alluding to the sacking of jailed PKR de facto leader Anwar Ibrahim who was at the time Permatang Pauh MP and deputy prime minister.
Khaled also urged all other Umno divisions to emulate the spirit of Pagoh Umno members in weathering the storm that followed Muhyiddin's departure.
"Pagoh knows their priority. Pagoh is not easily swayed by issues.
"Pagoh is not a division that will sulk for a long time or get enraged for no reason," he noted.
Instead, Khaled described Umno Pagoh as a division that upholds loyalty in a struggle, above all other values.
Following Muhyiddin's departure, the vacant post was filled by his deputy, Ismail Mohamad, who is also the state-assemblyperson for Bukit Serampang.
Umno de facto deputy president Ahmad Zahid Hamidi officiated the meeting which was also attended by deputy ministers Nur Jazlan Mohamad and Razali Ibrahim. - Mkini