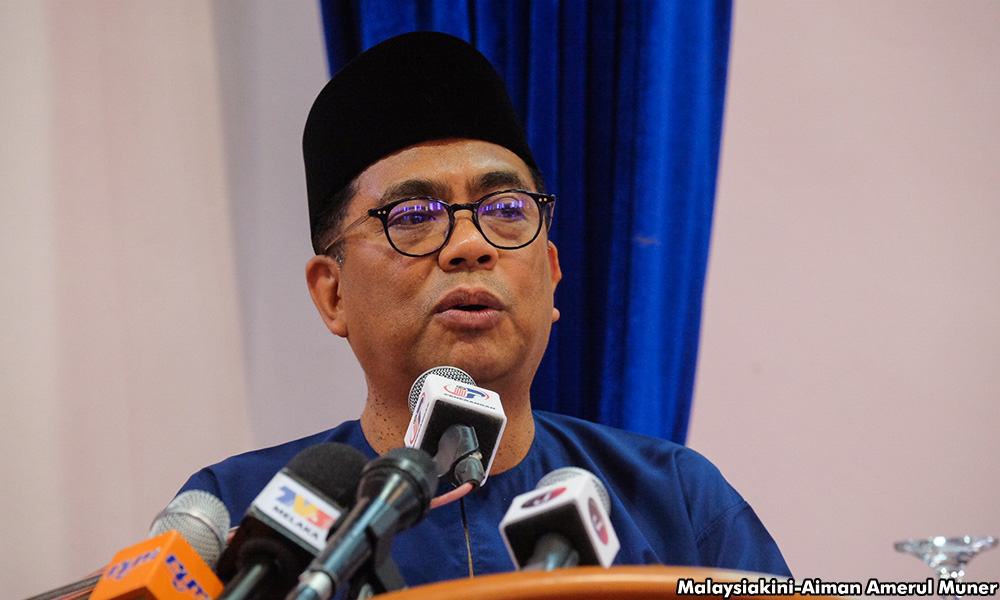 Johor has charted its own path towards becoming a modern society with Islamic values and will never become a second Penang, menteri besar Khaled Nordin said today.
Speaking to delegates at the Pagoh Umno division meeting, Khaled claimed that the people of Penang under the DAP are trapped by liberal values which have eroded their national identity and religious values.
"We (in Johor) want to be a balanced state.
"Modern, but Islamic; developed but cultured; economically strong but also with a good quality of life," he told delegates gathered at the Dewan Pekembar in Pagoh.
Khaled claimed this is unlike the DAP who are only focused on economic growth and material wealth, while at the same time having no restrictions on societal values or religious values.
"So we will not be surprised if the DAP and their allies are increasingly attacking us.
"This is because they see Johor as a state that is trying to deflect from accepting their views and agenda," he stressed.
He further claimed that the DAP often views the Malays as lacking the ability to think for themselves and are short-sighted.
"The DAP and their allies think that the Malays can be fooled by their invitation to support policies that go against the current (accepted norms).
"(They claim) the country needs a new policy because our country is destroyed, bankrupt and non-functioning," he said to cheers from over 600 delegates representing 106 branches in Umno Pagoh.
Based on the claims made, Khaled said it was the DAP that had forgotten about the strength of Malay-Muslim leaders and the Malay political power.
"The DAP will remain to be the DAP.
"They will never accede to needs and wants of the Malays and in the interest of Islam," he said.
Umno de facto deputy president Ahmad Zahid Hamidi officiated the meeting which was also attended by deputy ministers Nur Jazlan Mohamad and Razali Ibrahim.
Also present was Pagoh Umno acting division chief Ismail Mohamed and other Johor state Umno leaders. - Mkini